I am so excited to tell you all about an amazing company I recently was introduced to by my sister-in-law Megan. This company sells the cutest and softest leggings, dresses, maxi skirts, tops and kids clothing. The company is somewhat new and growing like crazy!! I just had to share all the excitement with you gals…..
Introducing…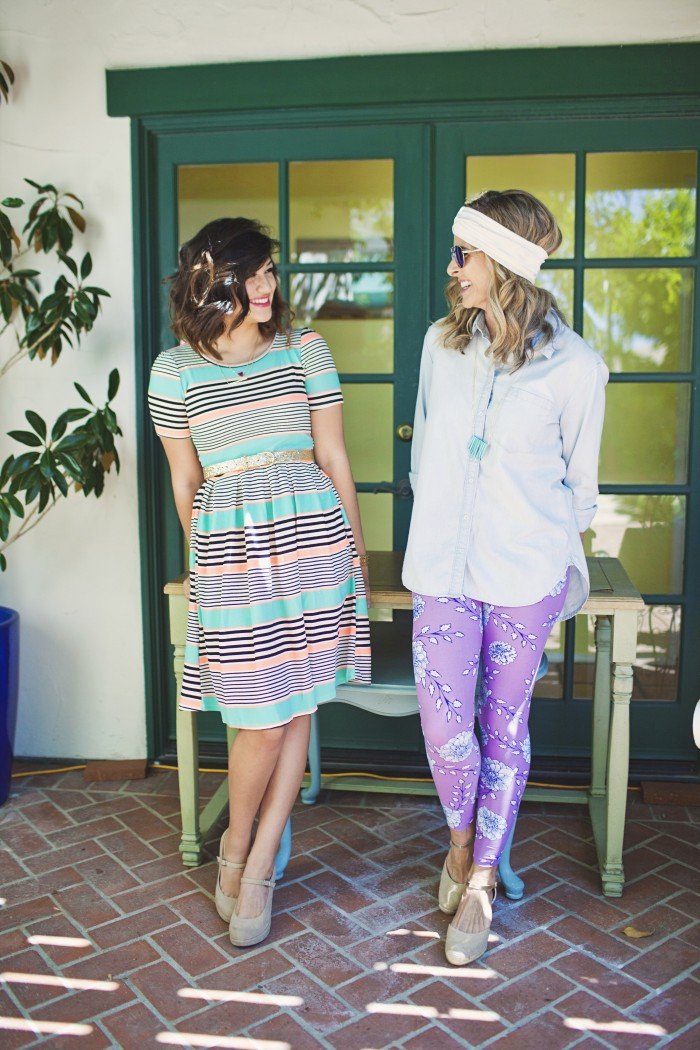 The most unique thing about this company is they only print 5000 articles of clothing from any one print! That's right, if you see a print you like you better grab it because it may be very difficult to find later… Lularoe natives call these "unicorns." Their hard to find, must have lula-goodies!
My sister-in-law Megan just started as a fashion consultant for Lularoe in January and she is rockin' it! So guess what I decided to do…. Yep, that's right, I am now a LuLaRoe Fashion Consultant! I love these clothes so much. And the money is great! I have a weekly VIP Pop-up on my facebook group every Tuesday! Come join me and find out just how amazing these clothes are!! Join my FB group HERE Message me on Facebook if you want to learn more about becoming a LLR Fashion Consultant!
This is Megan in her Lula-room wearing an Amelia Dress…Adorable!
My amazing Maxi Skirt!!
(Photos of Me courtesy of Courtney Bowlden Photography)
This skirt is sooooo comfortable! The material is soft and flowy. The maxi's flare out a little at the bottom giving it such nice movement when you walk. And the print is divine! I was wearing this peachy top when I tried on this maxi and fell in love (I would have never thought to mix these two pieces). Every women needs a maxi in their life!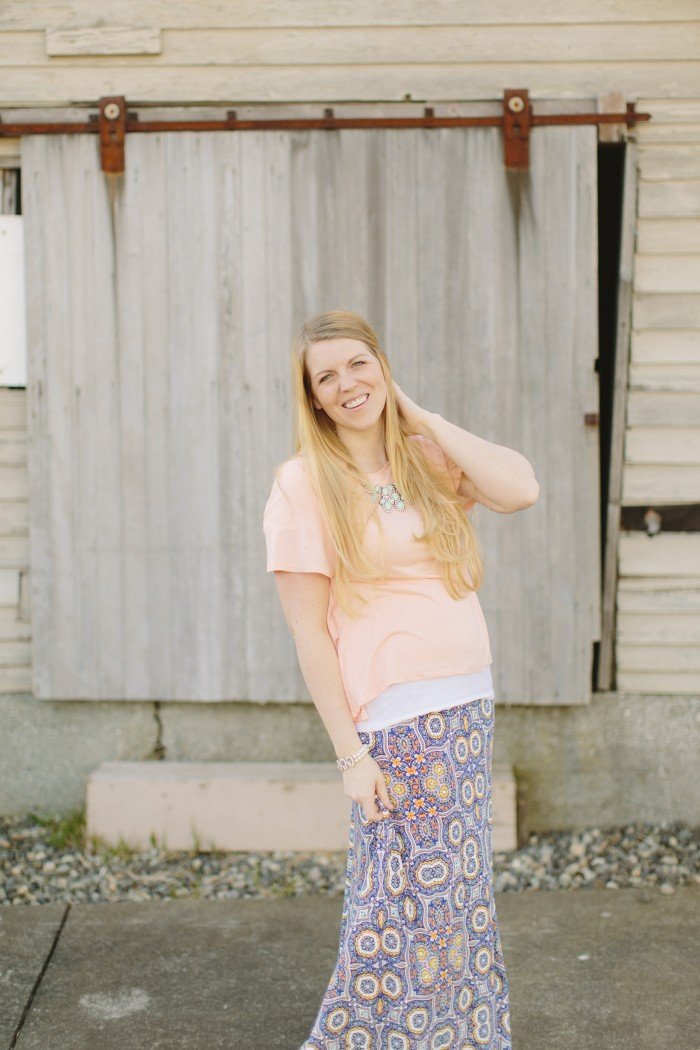 GIVEAWAY CLOSED!!!!  
Hugs
-Taya
You Might Also Like:
The following two tabs change content below.
Hi I'm Taya! A stay-at-home mother to 5 cuties. I love to craft, sew, blog and make fun things. I'm the creator of the 'Eat-Pray-Create' blog and I'm so glad you're here!
Google+