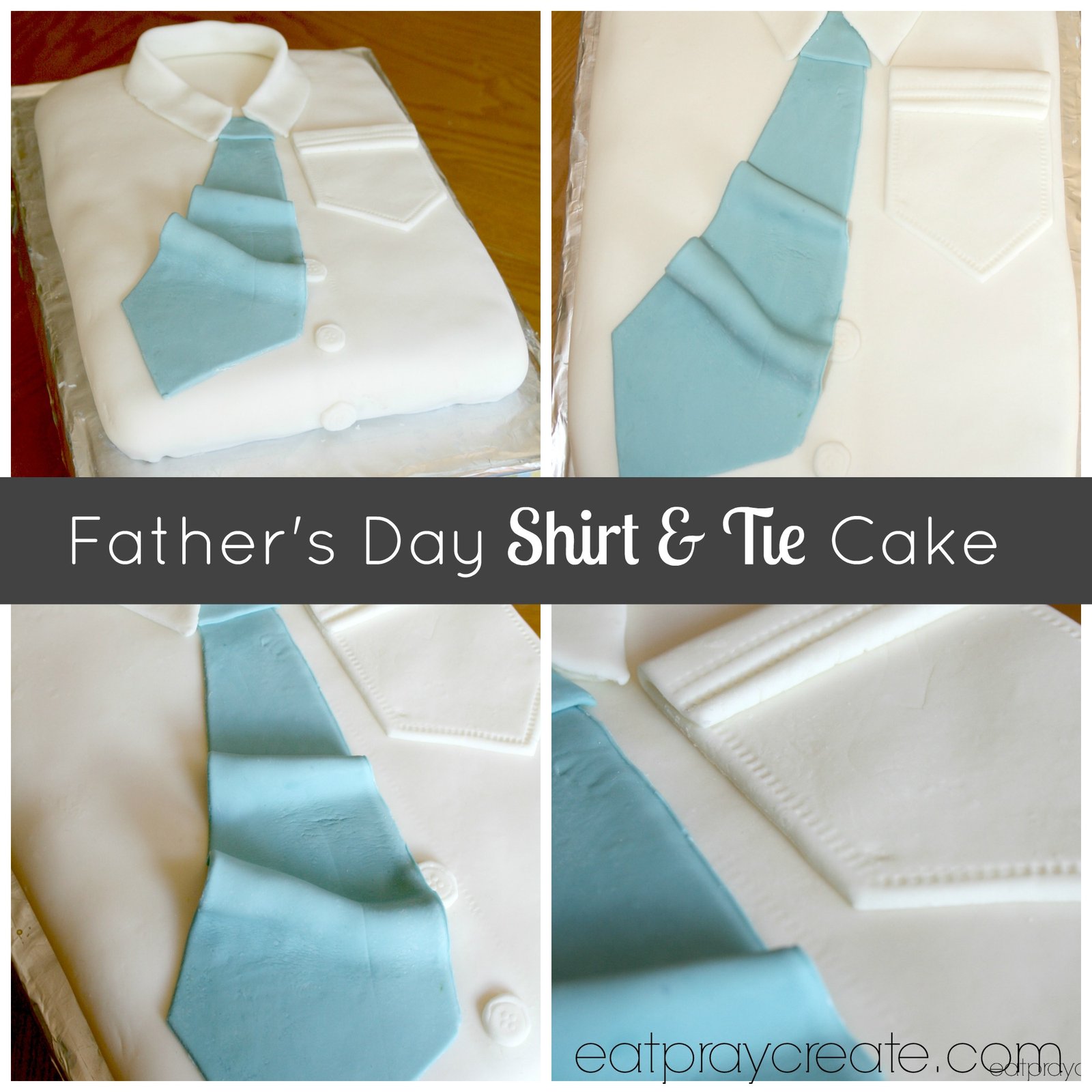 Father's Day Shirt and Tie Cake (or Men's Bithday Cake Idea)
Father's Day is just around the corner. If you are trying to think of a fun treat to make I've got the perfect idea for you…a Shirt and Tie cake. It's really simple to make too!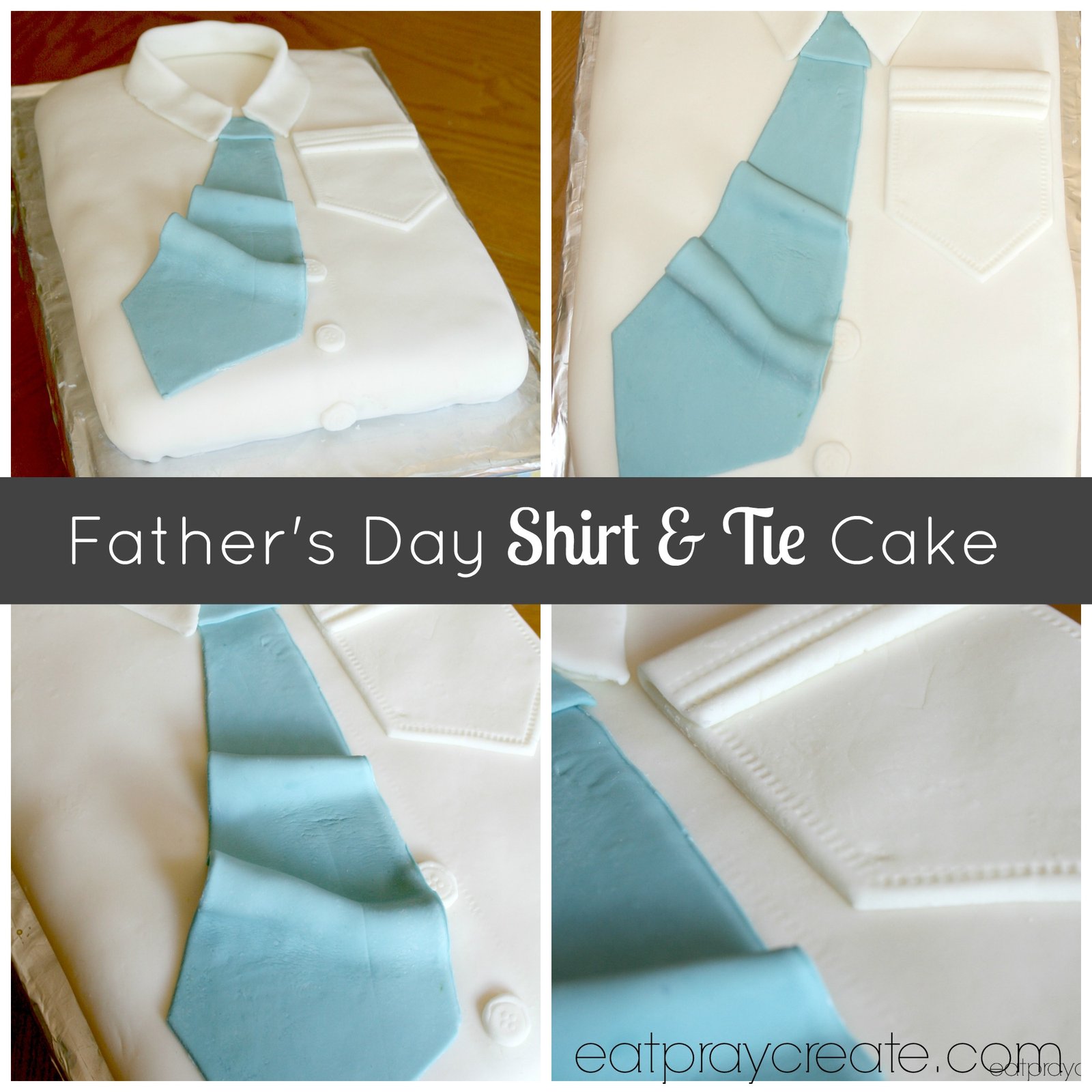 You will need:
Marshmallow Fondant (find recipe HERE)
9×13 cake (We just baked a yellow box cake flipped upside down on foil covered box)
White frosting (I just buy some in the little tub at the store)
Food Coloring (I used Blue for the tie)
Tools: Rolling pin, stencil, button, knife. (see below)
Steps:
Bake your 9×13″ cake and flip face down onto foil covered box. Frost with white frosting.
Make your marshmallow fondant, reserve some for the tie, collar, buttons, and pocket.
Roll out fondant and lay over cake, tuck the edges under, trim any edges if needed.
Dye some of the reserved fondant and roll out and cut in the shape of a tie using your cutting tool or a knife (see list of tools I like to use below). Also cut out a pocket shape, and collar (make the collar by rolling out fondant cutting a long rectangle and fold it in half, then shape onto cake).
Attach your accessories using a small amount of frosting as your glue. Make the buttons by rolling a ball of fondant and pressing it with a button.
Some of the tools I use to decorate a fondant cake…(the little cutter is what I used to make the pattern on the pocket and cut the accessories out with)

What a fun cake! This would make a great Men's Birthday cake, or Grandpa cake too! Here are some more pictures of the Shirt and Tie cake…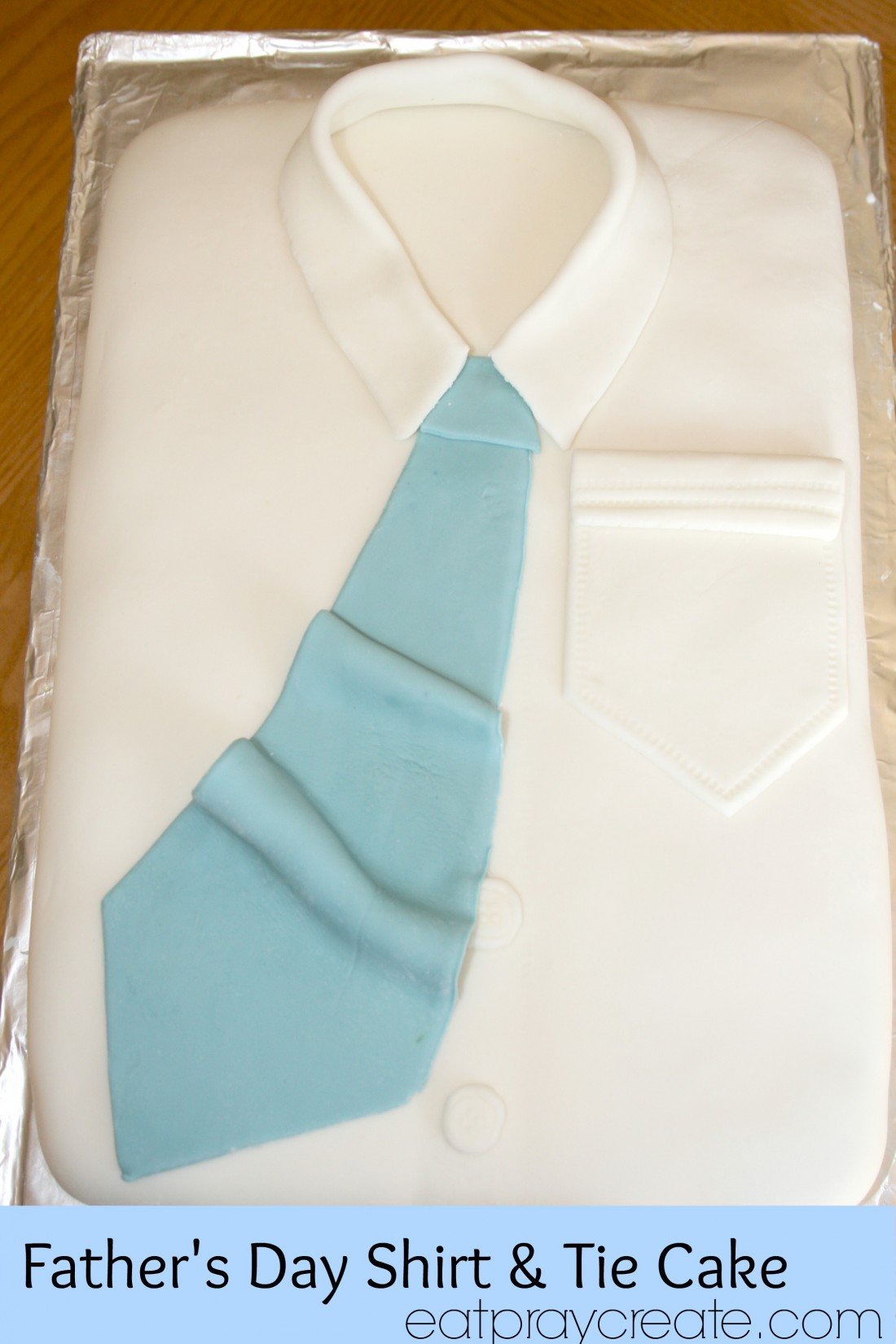 And here's another Father's Day Gift Idea you can check out that we made a couple years ago…
I have a couple fun Father's Day gift ideas I'll be posting soon, so make sure to like us on facebook to stay in touch!!
Happy Father's Day to all the wonderful Father's out there!! Click HERE to see all the fun linky Parties I've linked up to.
The following two tabs change content below.
Hi I'm Taya! A stay-at-home mother to 5 cuties. I love to craft, sew, blog and make fun things. I'm the creator of the 'Eat-Pray-Create' blog and I'm so glad you're here!
Google+