Free Printable Chore Charts – Newsletter Sign-up
I am so excited to share my Free Printable Chore Charts with all my fabulous readers out there! If you haven't already, all you have to do is sign-up for the 'Eatpraycreate' Newsletter and you will be able to download any (or all) of these adorable (customizable) Printable Chore Charts….
(Click HERE to view the Tutorial on how to add your child's name to their chart)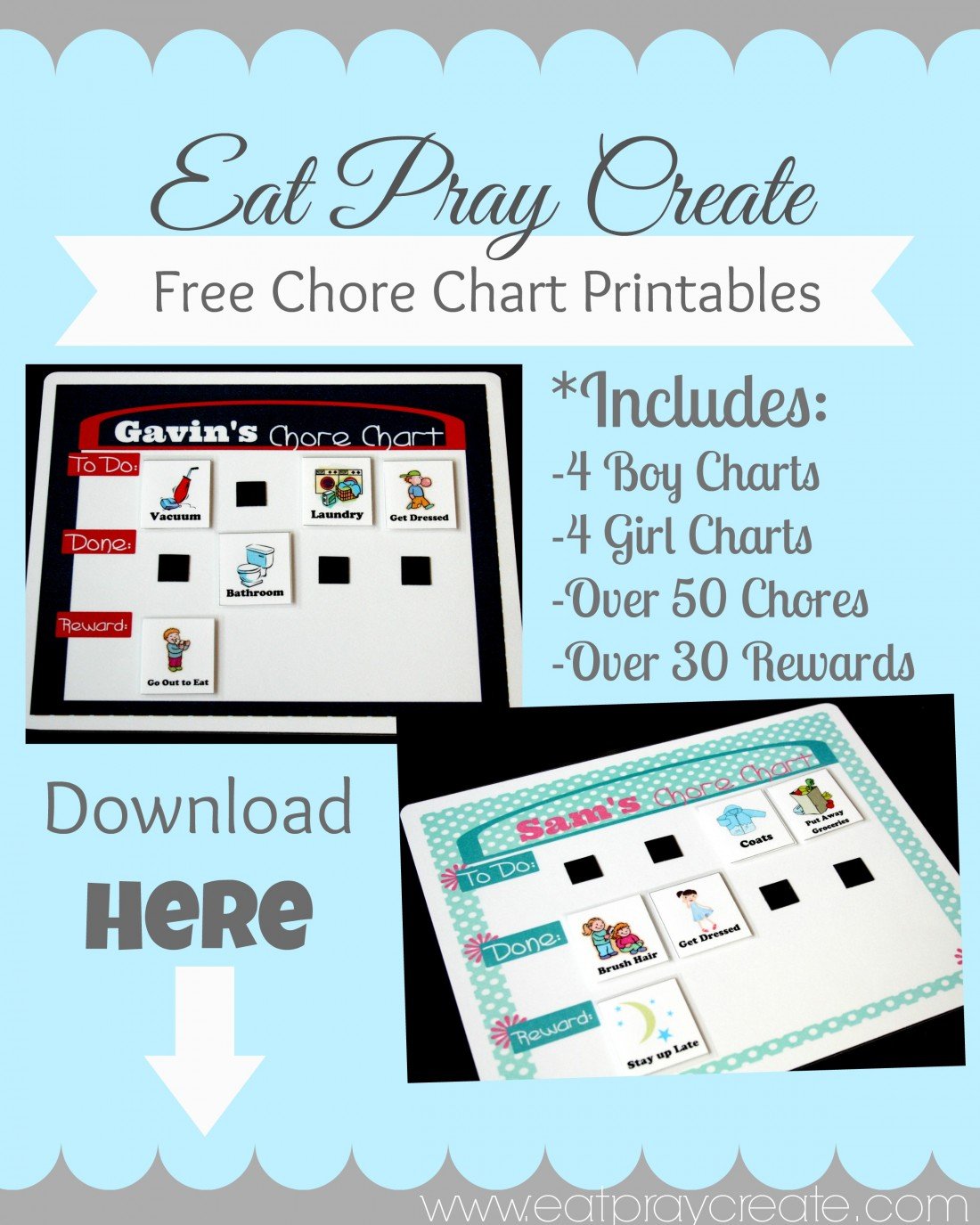 Click below to sign-up for our newsletter and download your free chore charts…

Subscribe to EatPrayCreate by Email
*Please Note: Your email will never be sold or shared with others, you will only receive updates from EatPrayCreate when a new post is up on the blog.
Your FREE Printables will Include:
4 different Boy Chore Charts
4 different Girl Chore Charts
Over 50 different Chore Cards
Over 30 different Reward Cards
Look how cute these are….

Perfect for little ones…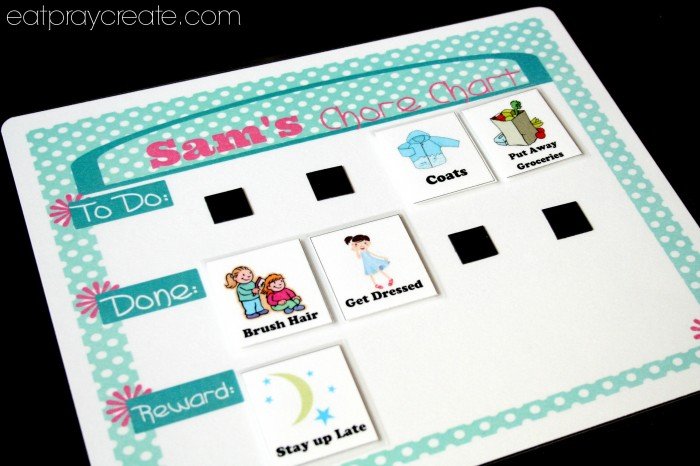 Once you've signed up for our Newsletter your confirmation email will have a link to a page where you can download all of our printable Chore Charts. (Please be honest and confirm your email subscription before downloading your free printables). Simply save the PDF's to your computer, add your child's name to their chore chart(instructions HERE), and print (on cardstock or printable magnet paper). I recommend laminating them. Then add magnets – I used a self adhesive magnet sheet cut up into squares, but you must cut your squares larger if you use that in order for them to stick well. I recommend the stronger magnets too…
(they sell the regular ones at the craft store but you will need to glue them to your chores/chart because they are not self adhesive)
Here are some more pictures of the chore charts you will be able to download and print…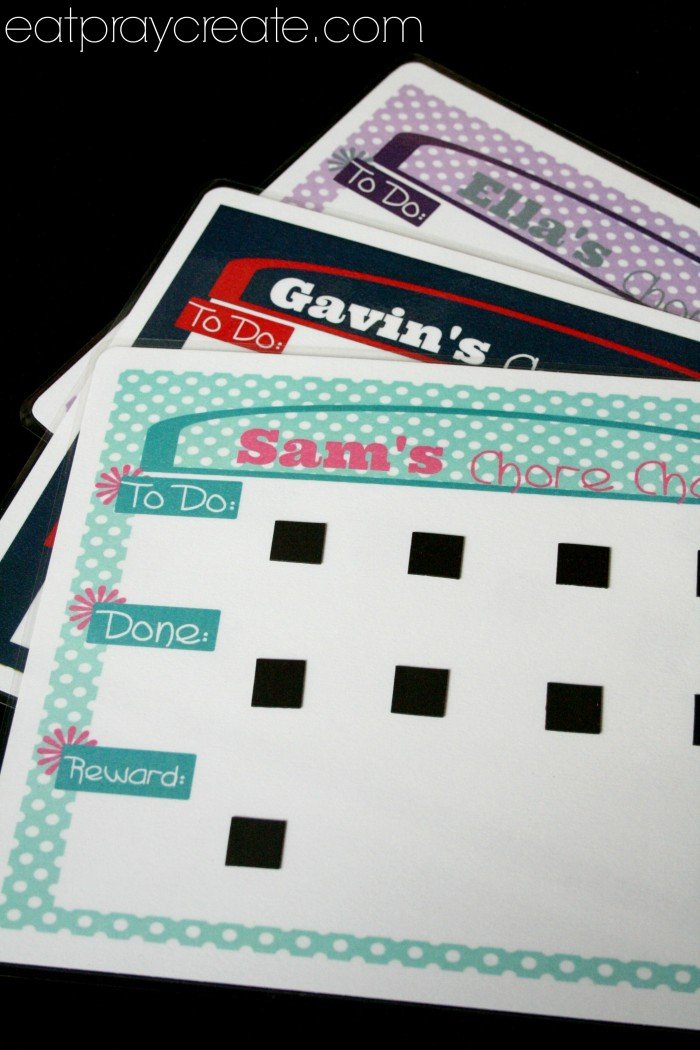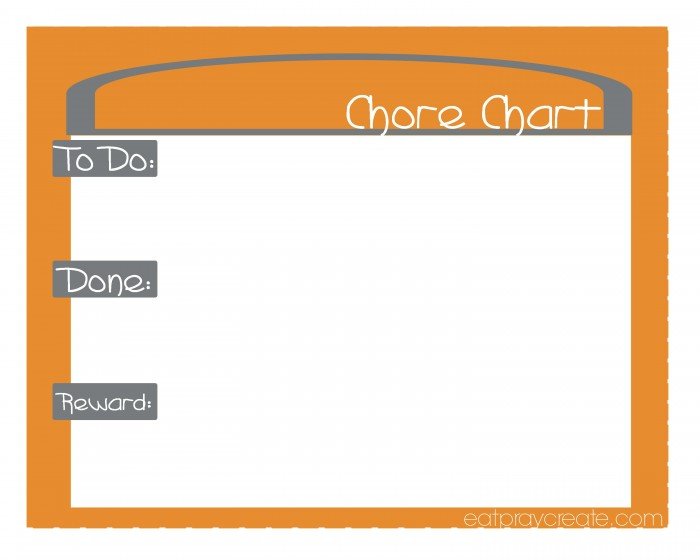 Chores:
Rewards:
What are you waiting for? Go sign-up and get your free printables today…

Subscribe to EatPrayCreate by Email
Enjoy!!
– Taya
The following two tabs change content below.
Hi I'm Taya! A stay-at-home mother to 5 cuties. I love to craft, sew, blog and make fun things. I'm the creator of the 'Eat-Pray-Create' blog and I'm so glad you're here!
Google+