'Clean for Candy' Printable
Looking for the perfect way to limit your kids Halloween Candy and get your House Clean at the same time?!?! We call it the 'Clean for Candy' system at our house! The kids each have a small amount of Halloween Candy leftover from the holiday weekend and since I don't want a bunch of sick kid,s I ration the candy out throughout the week. Each day they can choose a few chores to do and earn a piece of candy for doing that chore (we also have the option of getting a dime/quarter instead if they don't want to eat candy, but lets be honest they always go for the candy!!) You can also limit the amount of chores/candy they can do/have in a day! So here's a free printable to get some of those chores done in a snap!!
Print your free Clean for Candy Printable now!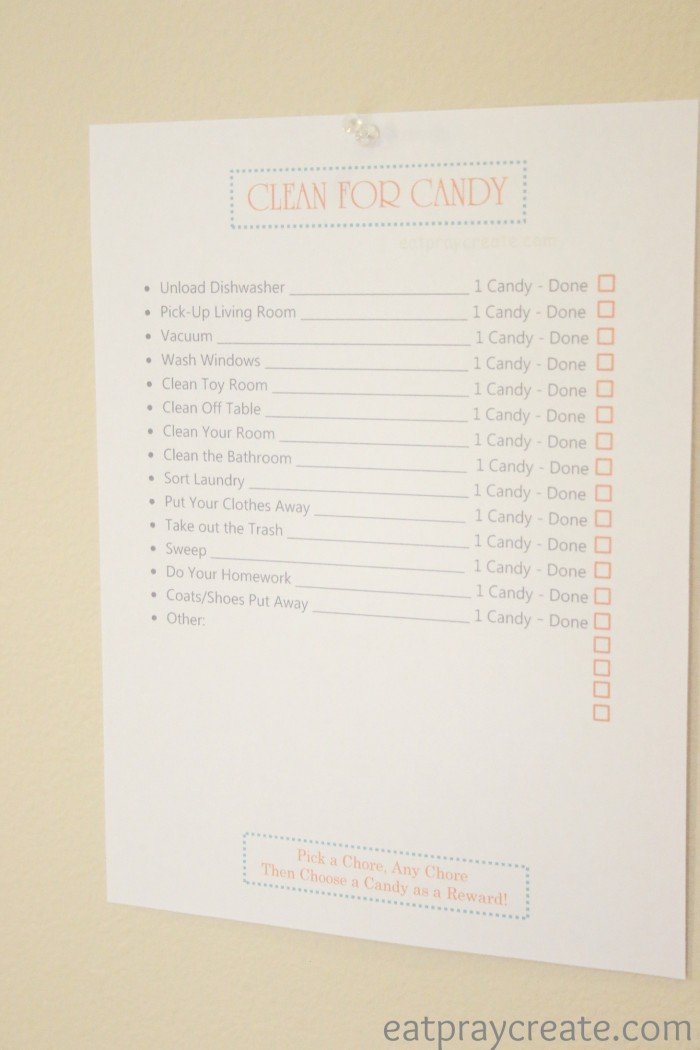 Check out all the fun linky parties I love to link up to!
Happy Cleaning!
-Taya
The following two tabs change content below.
Hi I'm Taya! A stay-at-home mother to 5 cuties. I love to craft, sew, blog and make fun things. I'm the creator of the 'Eat-Pray-Create' blog and I'm so glad you're here!
Google+