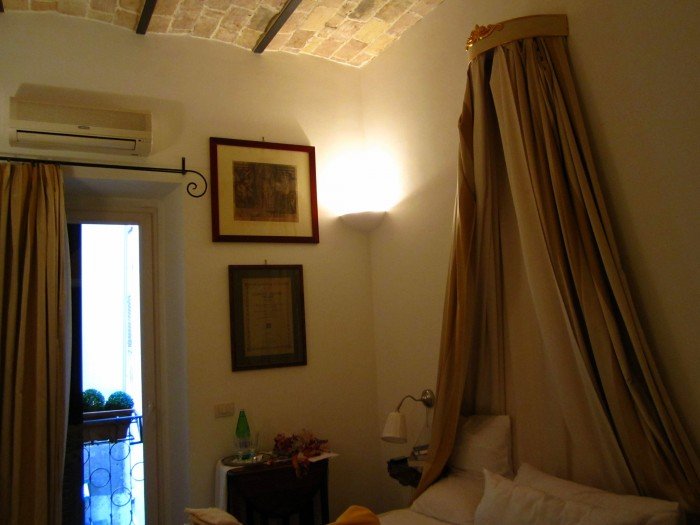 (room in Rome that was reserved through airbnb.com)
I love to travel, but vacations can quickly become really expensive. I'll be sharing some ways to cut travel costs by making specific choices of where you will sleep, what you will eat, and how you will spend your time.  Most of my tips can be applied to local, domestic, and international destinations.
Today's post will focus on choosing where you stay. The accommodations are usually the most expensive part of the trip. There are plenty of nice hotels to stay at, but if you want to travel often (which I do) you have to cut costs on every trip. There are many things to consider when deciding where to stay.  Before booking my accommodations, I ask myself some of these questions:
What is the size of my group? If you are in a large group, split the costs by finding a house that you can divide up. Most 2 bedroom condos will provide sleeping arrangements for six. The more you maximize your space, the less your costs will be. If you are in a group of two, consider renting a room from someone, staying in a studio apartment, or sleeping in a hostel.

When can I travel? Going to a destination in the off-season can be a huge money saver. In Washington State (where I live), the temperatures are still warm into October on the eastern side of the state.  Instead of visiting a popular lake in August during the peak season, think about going in the fall instead. If you do want to travel in the summer, consider camping or glamping.

How will I feed myself? Finding a place to stay with a full kitchen can really cut down on costs. You can save at least $50 a day if you can buy groceries at the store, and make your own meals. Often, my husband and I will only eat out once a day when we have access to a kitchen. Another strategy is to eat  the continental breakfast if your hotel has one.
 (kitchen inside a cabin in Hood River, OR found on airbnb.com)
Now that you have a better idea of what you are looking for in the accommodations, it's time to do your research. If you are visiting a city for the first time, it's helpful to look at a website like TripAdvisor to figure out what neighborhood you want to stay in.
The first website, I look at is Airbnb. When searching for a room, you can select from a shared room, a private room, or the entire place.  Usually you are renting from a local person. The owner can provide some great tips for places to eat or things to do. From this website, I've reserved a condo in downtown Vancouver, B.C., a cabin in Hood River, OR, and a room at a bed and breakfast blocks away from the Colosseum in Rome, Italy. On this website, I take into consideration the reviews, response rate, calendar  updates, and the cancellation policy.
*Just be aware that when you make a reservation, the owner still has to accept you. At times you have to answer questions about yourself and your travel companions. Sometimes the owner will cancel your reservation.  They have to respond to your request within 48 hours.
I also use other websites like Expedia, VBRO, and Kayak.  I have bought hotel vouchers off of discount websites like Groupon or Social Living. I don't really recommend it, because there are usually limitations to when you can travel. You can find some great deals for off-season travel though, just make sure you read the fine print before purchasing.
Just remember that having a comfortable bed for everyone to sleep on is important. Good sleep will keep everyone happy, and healthy on the trip. At times the extra cost for comfort can be totally worth it!
The following two tabs change content below.
I work as a school counselor/psychologist for grades K-12. In my free time, I enjoy reading, knitting, cooking, baking, riding my mountain and road bikes, and researching my next travel destination. I was born and raised in the Pacific Northwest, and I love to travel around the region. On cascadiaramblings.com, I blog about my travel adventures in Cascadia.
Latest posts by Shannon Johnson (see all)
Google+