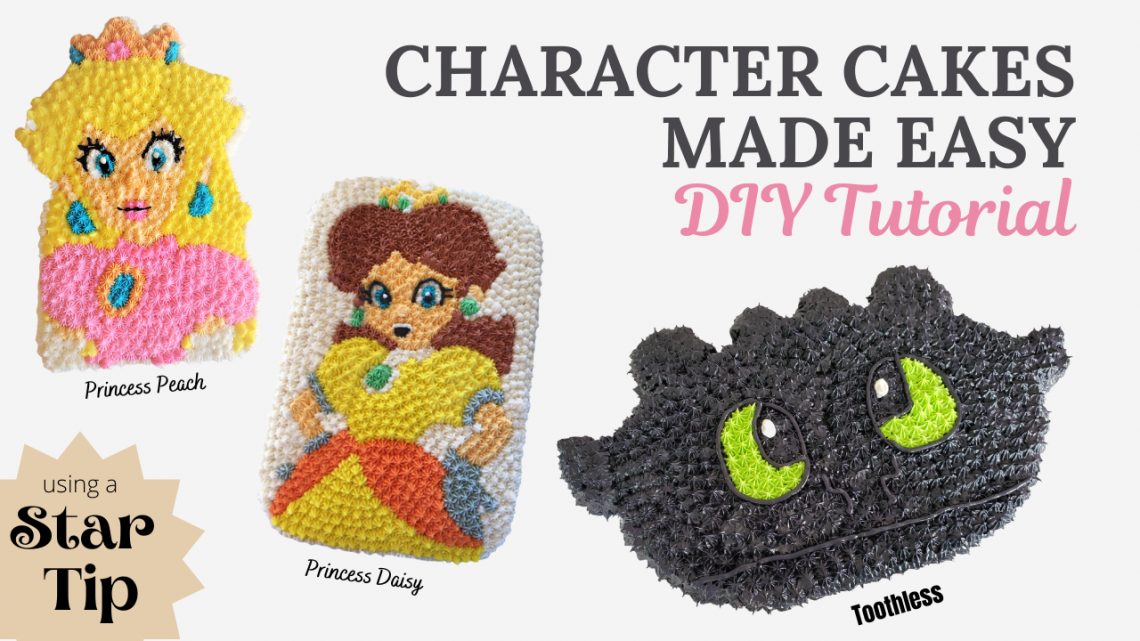 Star Tip Character Cakes Made Easy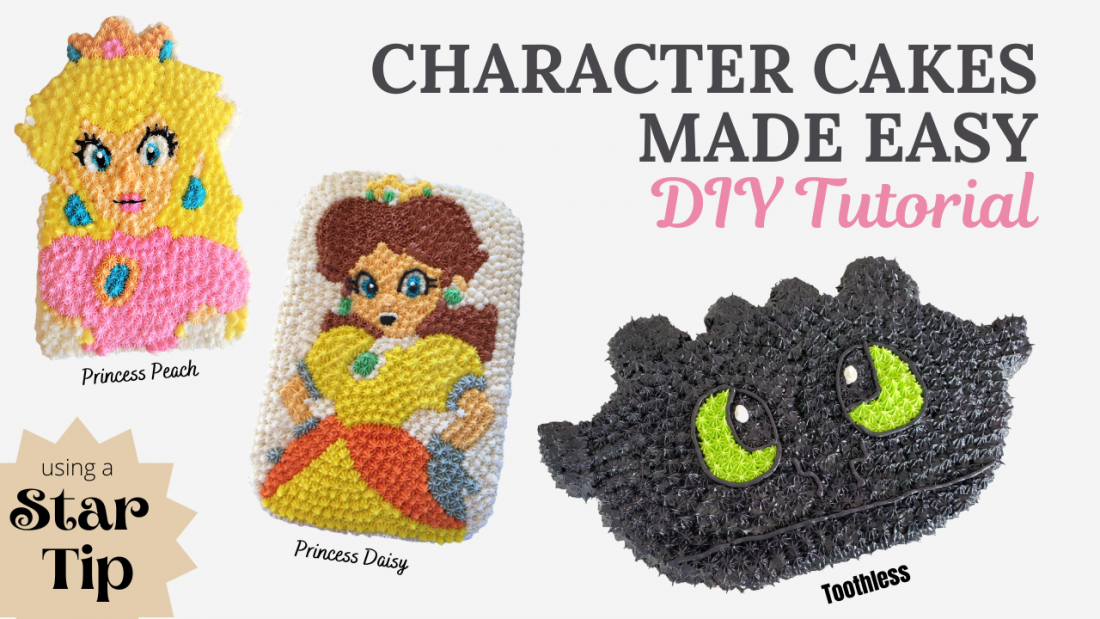 Learn how to make your own character cakes at home. These cakes are so fun to make. Whenever one of my kids has a birthday they usually request a character cake to go with the theme of their birthday party. Star cakes are so detailed yet simple to create. come along as I teach you how you can make any character shape for your next party.
Here's what you'll need…
Supplies:
Follow along as I show you how to stencil and cut your own character cake out, how to crumb coat it and pipe it with a star tip 18. You can use this method with pre-made character molds or design and cut your own. Perfect for your child's next Birthday party or bake for others. It's the perfect customized cake for any party.
Watch the tutorial here: https://youtu.be/RmmRni7w5fA
Make any character or design you want. Your kids are going to love their Birthday Cake!!
Step-By-Step Tutorial:
Bake cake and let cool.
Cut out Character picture (if needed)
Place on 9×13 cooled cake and trace along outline with toothpick.
Cut out outline (this is optional you can also leave the edges and frost them later).
Coat the cake with frosting (crumb coat) – refrigerate or freeze for a little bit, till frosting begins to harden.
Cut out picture elements and trace onto cake with toothpick.
Mix frosting colors and place in piping bags.
Using star tip 18, start icing cake with little stars, filling in each area with its correct color.
Add any little details needed at the end.
Optional: Decorate Cake Board if desired.
Thanks for checking out my blog! Be sure to subscribe to my youtube channel for more great tutorials… Taya Somes – YouTube
*NOTE: This is not a sponsored post. However, some links may be affiliate links where I earn a small commission if you purchase through my links, at no added cost to you. Thank you for supporting my Blog.
The following two tabs change content below.
Hi I'm Taya! A stay-at-home mother to 5 cuties. I love to craft, sew, blog and make fun things. I'm the creator of the 'Eat-Pray-Create' blog and I'm so glad you're here!
Google+