Meal Plan Monday – Week 4
Meal Plan Monday
The day of the week that I plan out our family meals for the coming week, make a grocery list, and go shopping. I like to have a monthly theme and this month our theme is: Soups/Stews/Chilies. Click photos or name to find the recipe!

Weekly Meal Plan:


Monday – Chili, Salad, Cornbread
Tuesday – Cheeseburger Soup, Fruit Salad

Wednesday – Big Salad, Fresh Fruit (Just a big ole salad with hard boiled eggs, cherry tomatoes, croutons, and dressing!)

Thursday – Thanksgiving Dinner!!! This is what I will be making to take to my In-Laws for Thanksgiving…
And my Mom's Famous Fudge!!
 (I'll post a recipe soon)
Friday – Leftovers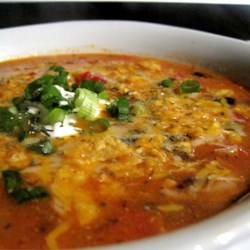 Sunday – Turkey Sandwich, fruit salad
Happy Thanksgiving, Hope you all get to enjoy a wonderful Thanksgiving Dinner with Family!!

To view more please visit my blog!
The following two tabs change content below.
Hi I'm Taya! A stay-at-home mother to 5 cuties. I love to craft, sew, blog and make fun things. I'm the creator of the 'Eat-Pray-Create' blog and I'm so glad you're here!
Google+