Sensory Water Bottle Toy – A Tutorial
Today I am sharing a mini tutorial with you on how to make a Sensory Water Bottle Toy for your baby or toddler. These are perfect for little hands to hold, shake and yes they will try to eat it:) But don't worry we are going to superglue the cap on so they can't get it off.
Let's get started…
Supplies:
Mini Water Bottle (I found these ones at Fred Meyer in the bottled water section – they are a plastic round bottle with flavored water inside)
Little trinkets – poms, buttons, sequins, beads, etc. (you can really do anything fun and shiny as long as it will fit into the bottle, I bought most of this stuff at the $ Store)
Superglue
1. Once you've got all your supplies gathered, clean out your water bottle and peal off the label.
2. Have your toddler help fill the bottle with trinkets. It doesn't matter how many you put in.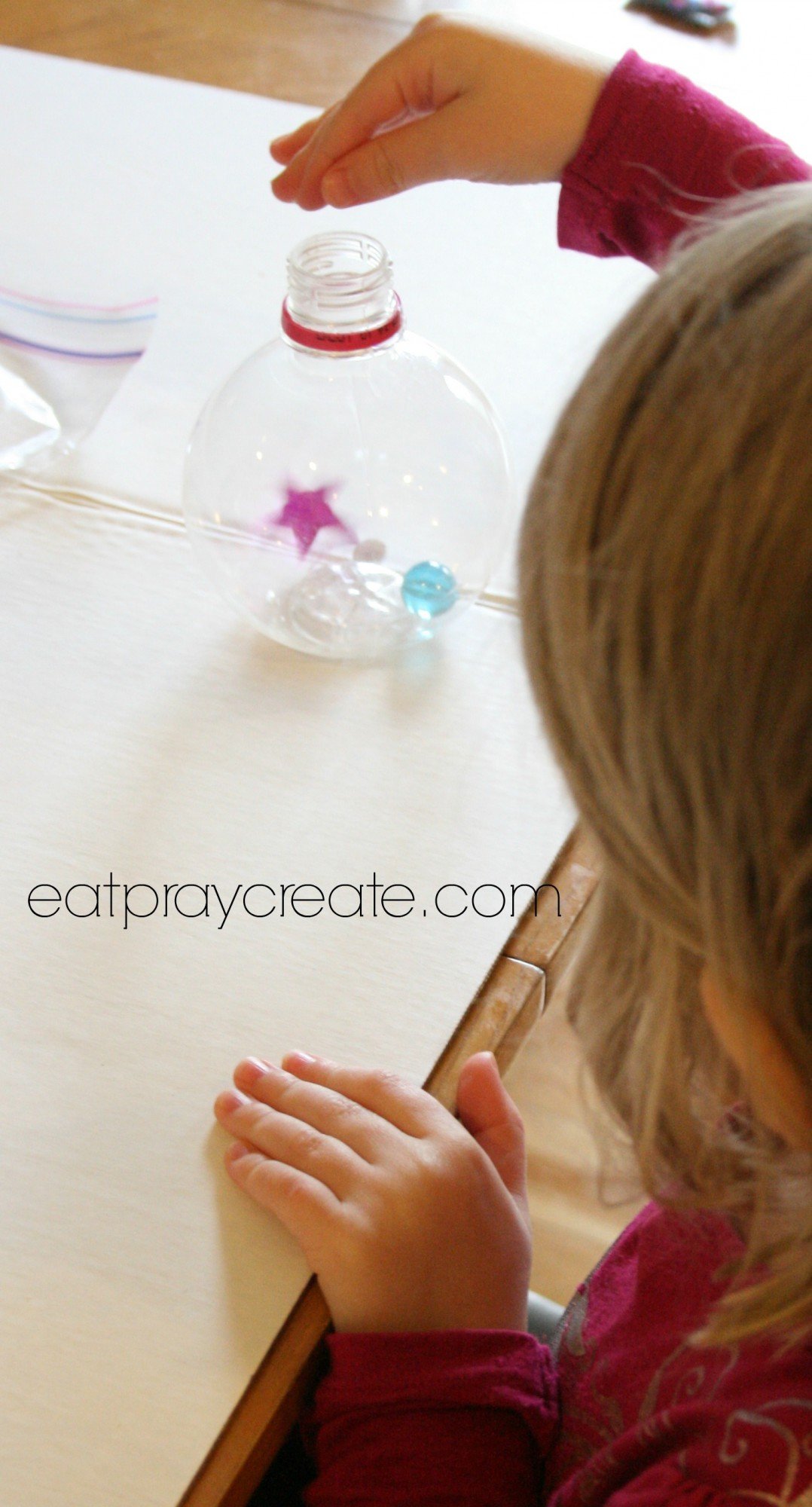 3. Fill with water. You can fill the bottle half way or almost to the top. I would leave a little air so that the water can swoosh around better.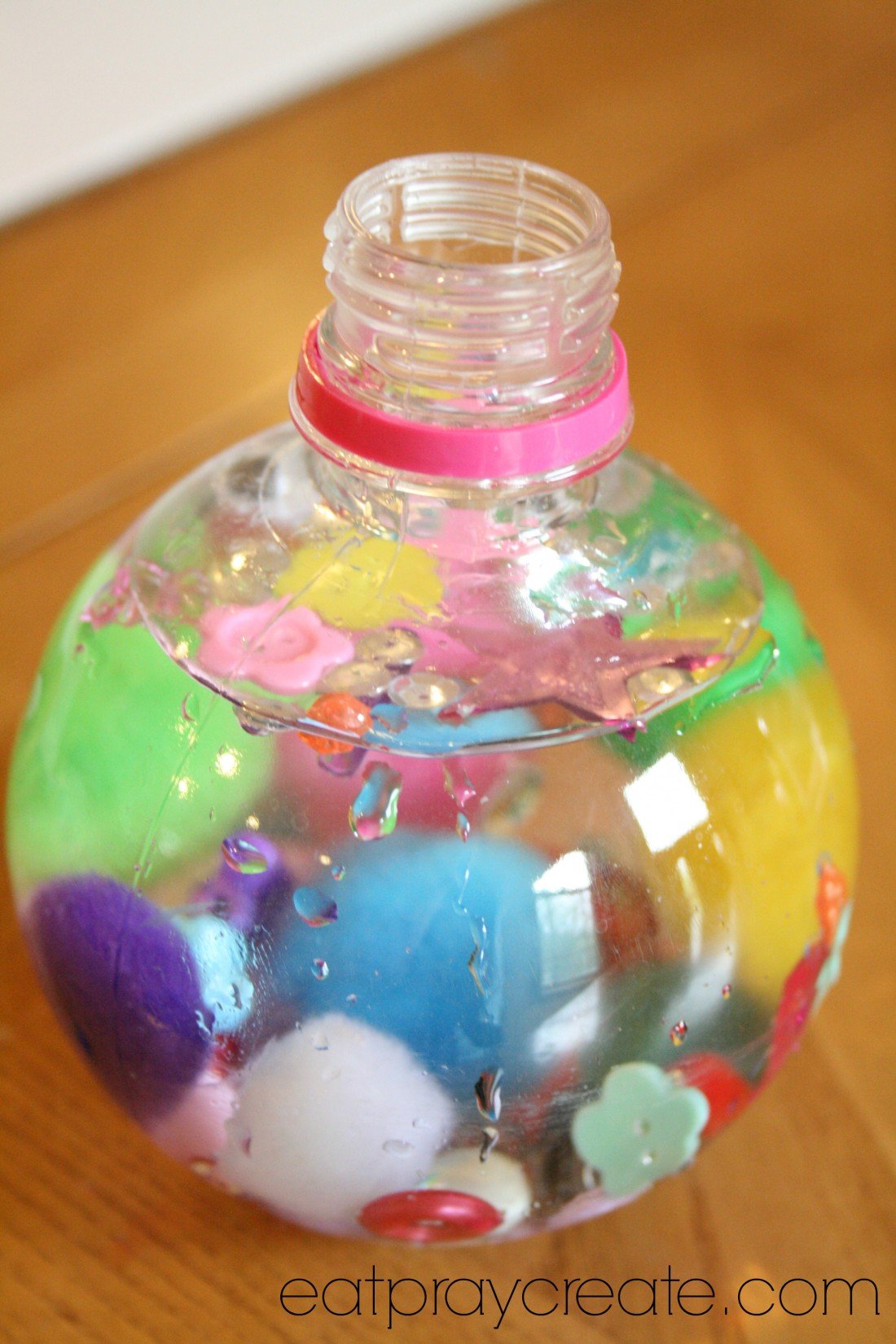 4. Dry off the top and the inside of the lid and add some superglue to the sides of the lid and then twist it onto the bottle. Allow to dry.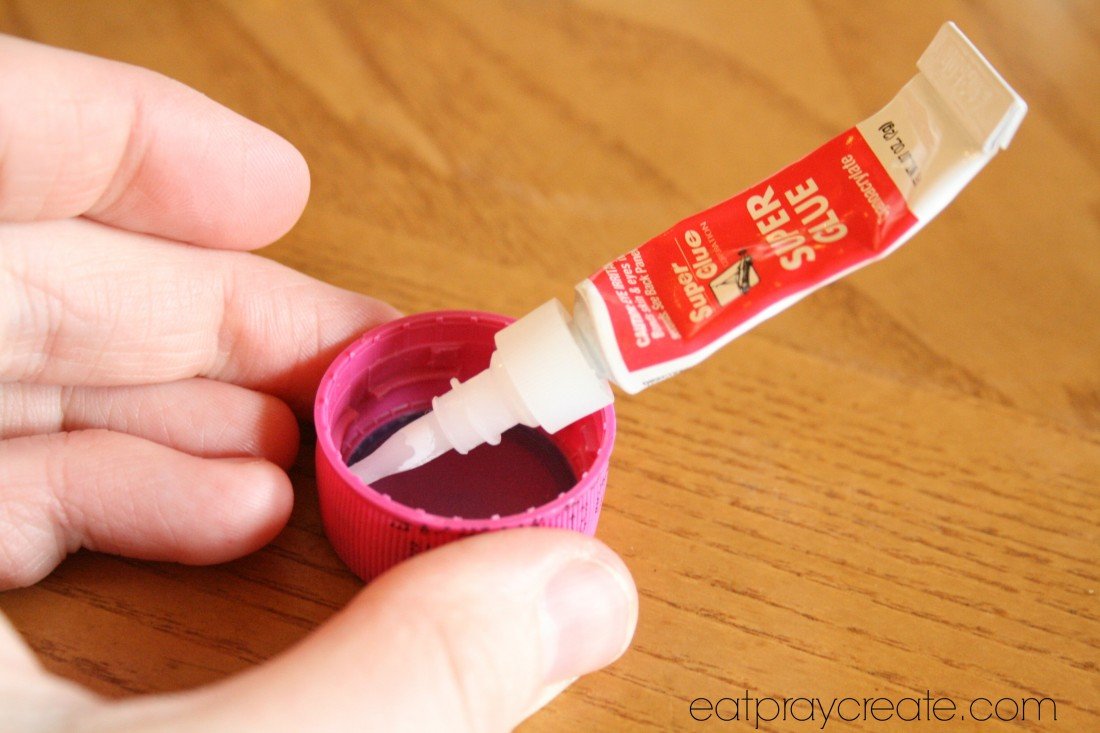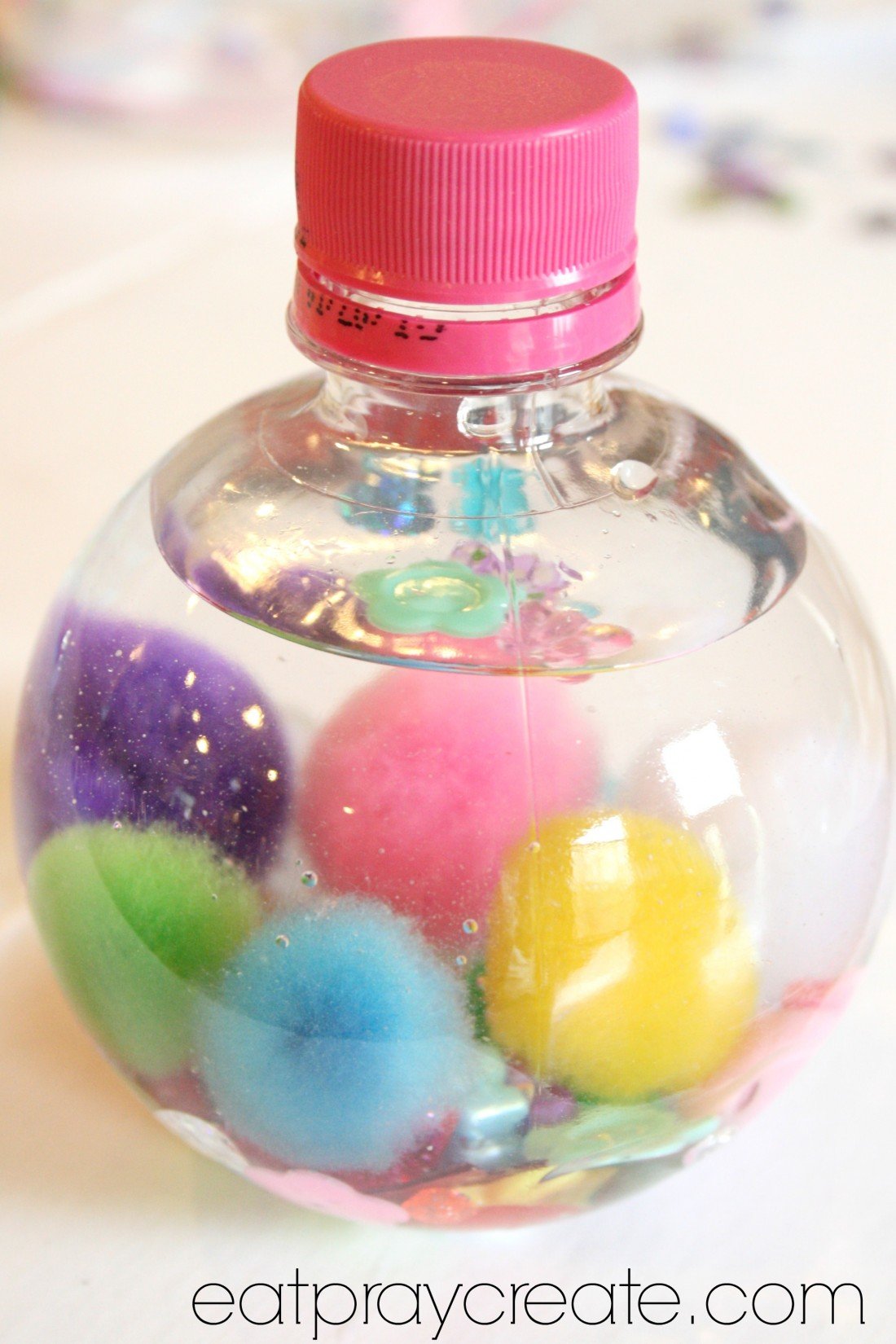 5. Give to your baby or toddler! They will love throwing, shaking and holding it.
Perfect for little hands…
I hope you enjoyed this little tutorial. Click HERE to see all the fun Linky parties I've linked up to.
*Please remember as with any baby or toddler toy, you should never leave a child un-attended while playing with toys that could potentially break or have small parts.
Have a great day ~ Taya
The following two tabs change content below.
Hi I'm Taya! A stay-at-home mother to 5 cuties. I love to craft, sew, blog and make fun things. I'm the creator of the 'Eat-Pray-Create' blog and I'm so glad you're here!
Google+