Health and Fitness Goals – Printable Worksheet
It's 2 months into the new year and for most people that means re-evaluating the goals you set at the beginning of the year. Today I wanted to share a FREE Printable 6 month Goal Setting Worksheet to help you get back on track. It always helps to write your goals down and reward yourself when you reach your goals along the way.
Download your free printable worksheet here…. Weightloss Worksheet 6month
You can start in the bottom right hand corner of the worksheet (month 1) and follow the arrows for each month and write in your monthly goals. Or start from the top, entering your end goal first and work your way through your monthly goals. And don't forget to reward yourself each month as you achieve your goals!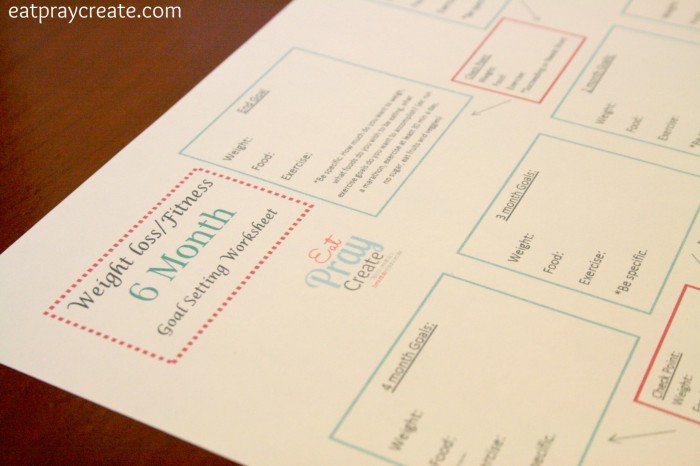 I hope you enjoy! And good luck with all your new years resolutions this year.
-Taya
Check out all the Linky Parties I've linked up to!
The following two tabs change content below.
Hi I'm Taya! A stay-at-home mother to 5 cuties. I love to craft, sew, blog and make fun things. I'm the creator of the 'Eat-Pray-Create' blog and I'm so glad you're here!
Google+