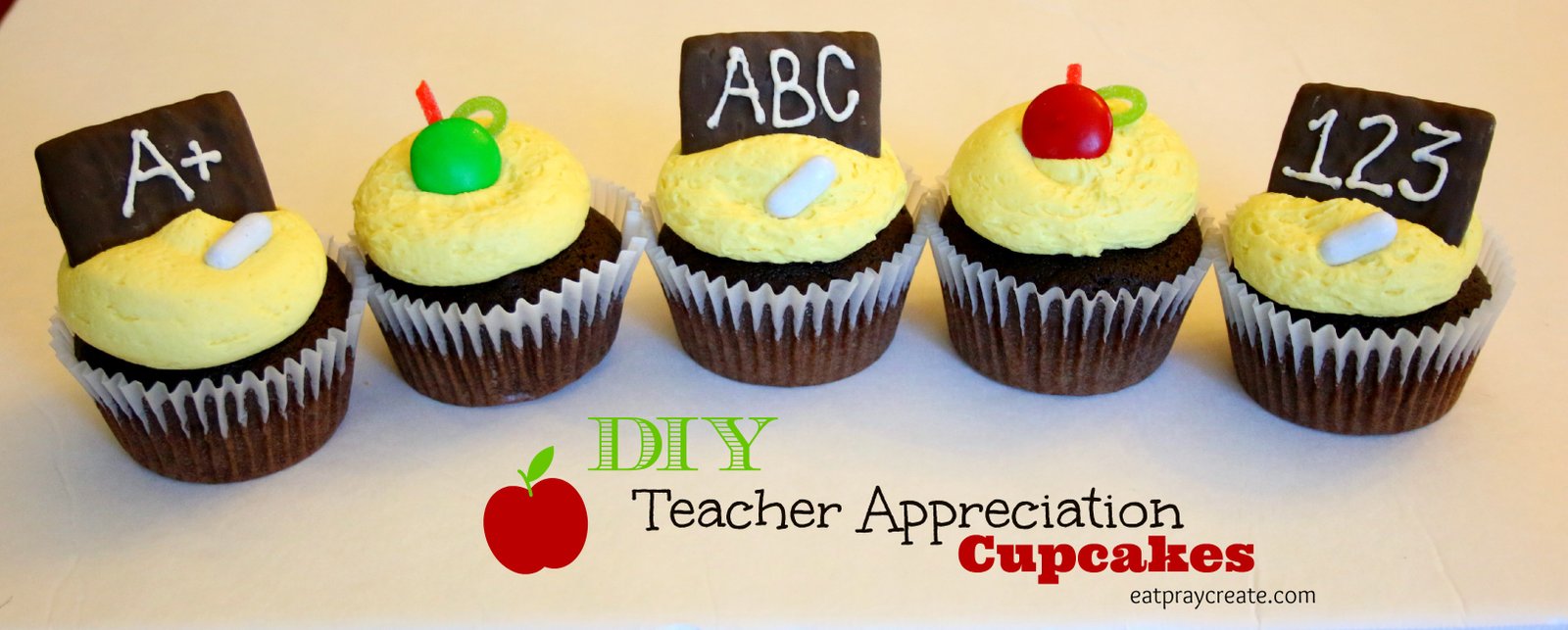 Teacher Appreciation Cupcakes
I can't say enough about my kids teachers, they are the best! They are so kind and caring and great with my kids. I wanted to show my appreciation to them during Teacher Appreciation week a while ago so I made these fun and delicious cupcakes for them. This awesome idea came from my amazing friend Emily, she is an incredible baker and so creative. I even messaged her for some tips on making these! She is the best! Today I wanted to share with you a little 'How to' make these adorable Teacher Treats.


(this post contains affiliate links) 
Here's how to make them…
Supplies:
Chocolate Cupcakes/ White and Yellow Buttercream Frosting
Large piping(pastry) bag and XL circle tip/ small piping bag and tiny circle tip
Fudge/Chocolate covered Graham Crackers (most grocery stores carry these)
Red/Green Rips licorice
Jumbo M&M's (pick out the green and red ones)
Good & Plenty candy (pick out the white ones)
Toothpicks

Let's get cookin'….
While your cupcakes are cooling add some white frosting to your small piping bag and tip.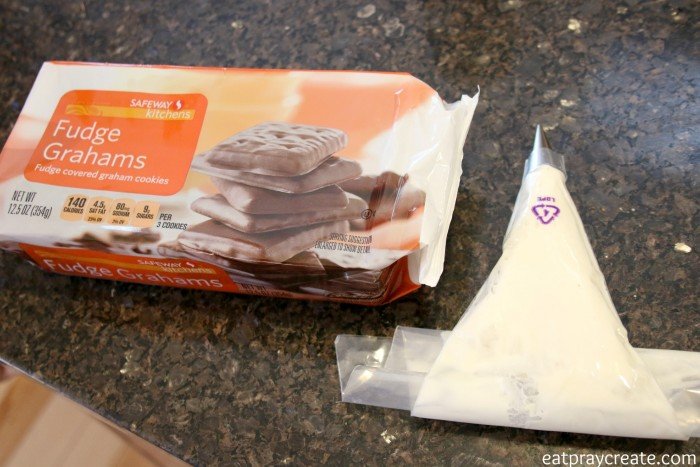 Lay your chocolate grahams out on a cookie sheet and use your icing to pipe on the front of the cracker. Things like 'A+' '123' 'ABC' etc.

Peel your licorice pieces and attach them to the back of your M&M's by just pressing the ends down firmly.

Add your yellow buttercream to your large piping bag with your extra large piping tip in there.

Add a dollop of frosting to the top of each cupcake. Place 'Apple' decoration on top and your little chalkboards and white 'good and plenty' candy.

Keep the chalkboard in place by placing a toothpick behind it halfway in the cupcake with the cracker leaning against it.

Gather up all those yummy cupcakes and take to your teachers!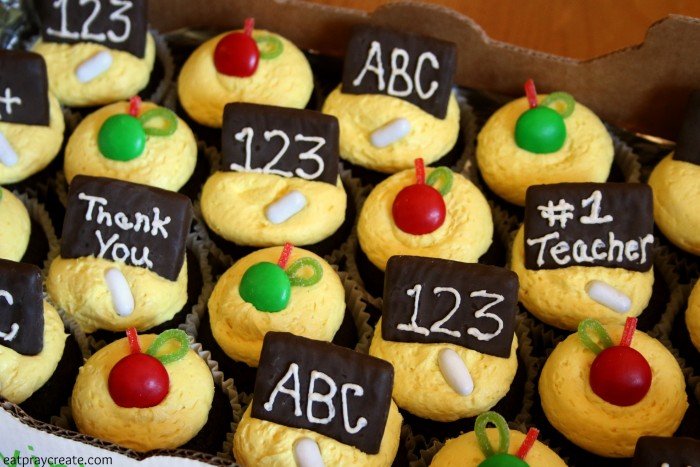 Don't forget to Pin It!! Just hover over the picture below and click the 'Pin it' Button!


You could also individually wrap them by placing them in a cup and clear gift bag and tying with a ribbon..like I did for these Valentine Cupcakes…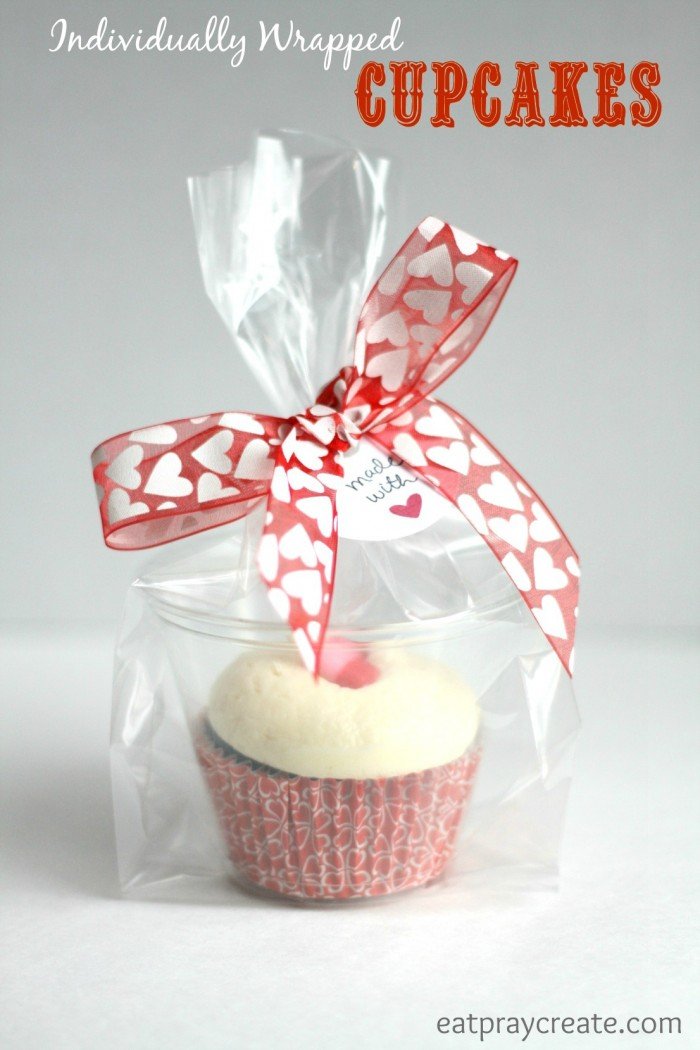 Check out this cute Teacher Appreciation Chalkboard gift tutorial too!
A huge thanks to all those amazing teachers out there!! We love you and all you do!
Have a great day!
-Taya
The following two tabs change content below.
Hi I'm Taya! A stay-at-home mother to 5 cuties. I love to craft, sew, blog and make fun things. I'm the creator of the 'Eat-Pray-Create' blog and I'm so glad you're here!
Google+