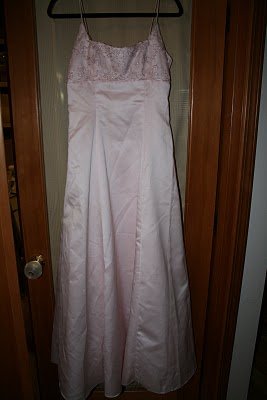 Easter Dress out of old Prom Dress – part 1
Here is my old prom dress from when I was in H.S. I held onto it in hopes of creating something cute out of it in the future…
Back
Stay tuned, I think it will be so cute once I have attached the top to the bottom and added a trim around the tulle bottom. It is turning out better than I had imagined!

To view more please visit my blog!
The following two tabs change content below.
Hi I'm Taya! A stay-at-home mother to 5 cuties. I love to craft, sew, blog and make fun things. I'm the creator of the 'Eat-Pray-Create' blog and I'm so glad you're here!
Google+