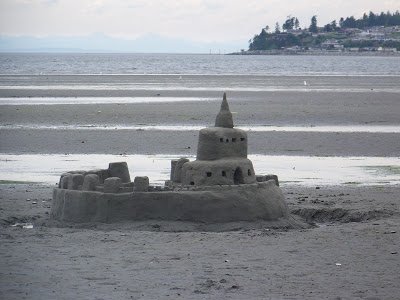 Sandcastles….
 When we lived up in Birch Bay, Wa. We loved to visit the beach! We had some friends come to visit and took them to the beach where the boys had fun entering the sandcastle contest with this shark…
 Here are some more sand art pictures… mermaid
 Alien Spaceship…
 Skull…
 Octopus…
 Castle…
 A dog and his bone…
So go visit the beach this summer and have fun building one these!!
To view more please visit my blog!
Google+