Christmas
,
Crafts
,
Create
,
Enrichment Ideas
,
Gift Ideas
,
Holidays
,
kids craft
,
Pray
,
Printables
,
Teacher Gift
,
Tutorials
Hand Warmers – a Tutorial
Trying to think of the perfect gift for your friend, neighbor, family, teacher, etc? These little reusable hand warmers are the perfect fall/winter gift for anyone in your life. I made them last year for my kids teachers and some gals I visit teach! You can make them with any design fabric. Kids love them too! Just pop these little babies in the microwave for 30 seconds and put in your pockets to keep your fingers warm while out in the cold. Easy and fun to make, the kids will love helping fill them with rice. Enjoy the tutorial!
Supplies:
Tutorial:
Start off by cutting out all your fabric squares – 4-1/2 inch x 4-1/2 inch.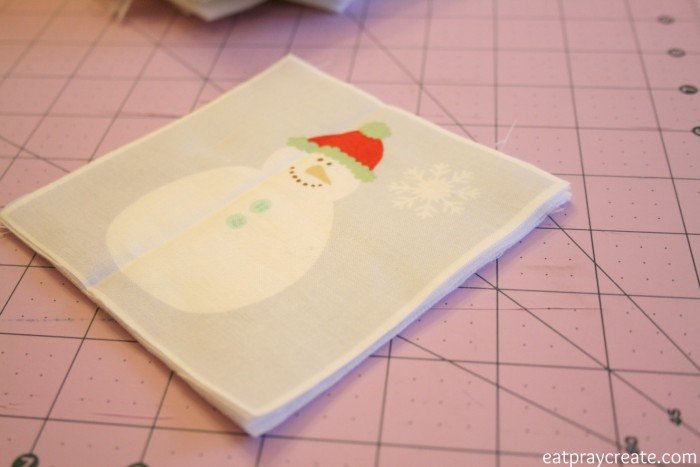 You will need one top fabric (I like to use a cute design), and 3 layers of soft fabric.
Now stack your fabric like so…. (with back side on top of front side, and inside layers on the outside)
Sew around the outside edge about 1/4″ in from the edge. Leaving a 1-2″ opening on one side for turning. Back-stitch at the beginning and end.
Clip the corners at an angle. (don't cut the thread)
Flip right side out pushing all the fabric through your opening. Use a little stick (or whatever you have lying around) to push the corners out.
If you are making round hand warmers, the process is the same just sew in a circle and flip through your opening.
Fill with rice about half way full.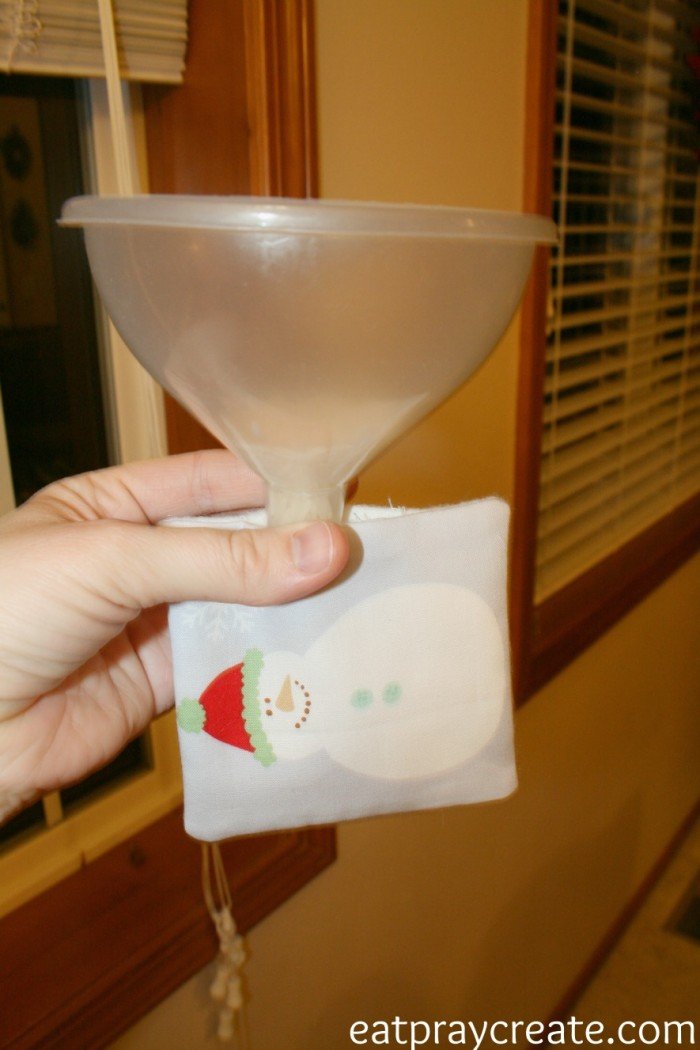 Sew the opening closed with fabric ends tucked inward. You can just top-stitch on the outside – saves a lot of time if you're making a bunch. Or slip stitch the opening closed with a needle and thread if you don't want a visible stitch.
Now just pop in the microwave for 30 seconds and keep those hands warm!
Give as a gift…Here are some cute printables to go with your Hand Warmers…
Red Hand Warmers Printable, Blue Hand Warmers Printable, Lt Blue Hand Warmers Printable
Hope your Holiday Crafting is going great. Here are some other great DIY Gift Ideas to keep you busy…
Check out all the fun linky parties I like to link to HERE.
-Taya
The following two tabs change content below.
Hi I'm Taya! A stay-at-home mother to 5 cuties. I love to craft, sew, blog and make fun things. I'm the creator of the 'Eat-Pray-Create' blog and I'm so glad you're here!
Google+