Felt Christmas Tree Advent Calendar Tutorial- Part 2
How's your Calendar coming along??? If you missed Part 1 you can find it HERE.
Let's continue our Christmas Tree Advent Tutorial…
Part 2
(steps 2 and 3) involve a lot of CUTTING. We will be cutting out our tree from the green felt. Then get all our circles (or squares) cut out. Lay them out on your green felt tree to make sure you like them. And start cutting out all your felt designs. I've posted the ones I've cut so far.. remember make them simple, you can add detail with embroidery later! Lets get to work….
Step 2: Cut Tree Out
– Lay your felt – folded in half – and place your pattern on top like so (we made our pattern in
PART 1
)…
– Pin pattern in place, like so…
– Cut using fabric scissors all along the edge. I cut about 1/4 inch away from the pattern edge…
– Remove pins and pattern.
Step 3: Cut your Circles and Designs.
– Now cut your circles (or squares if that is what you have planned) and place them on your tree how you would like them… Here is my tree with the designs I have cut out so far…
– My rows are 1, 3, 4, 3, 4, 3, 4, 3. But you can play with your pockets and move them around as you like.
– Now Start cutting out all your designs. Here are the ones I have finished so far, I made them nice and big so you can see all the details. Remember the more simple the better! You can add details with embroidery thread later. Consider using embellishments as well, I have some tiny buttons on some of my designs that I will be sewing on!!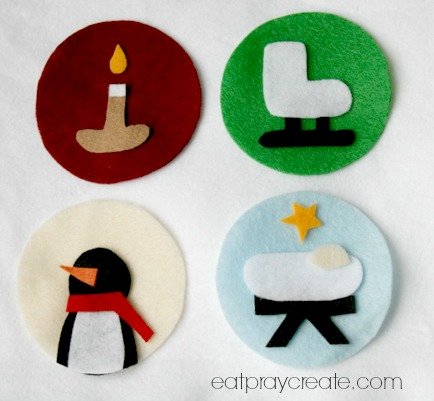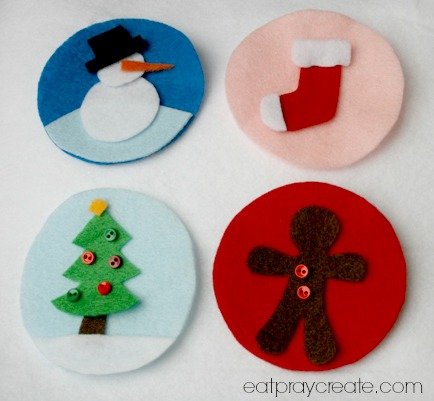 Here are the last 4 that I have embroidered without taking a cutout picture first…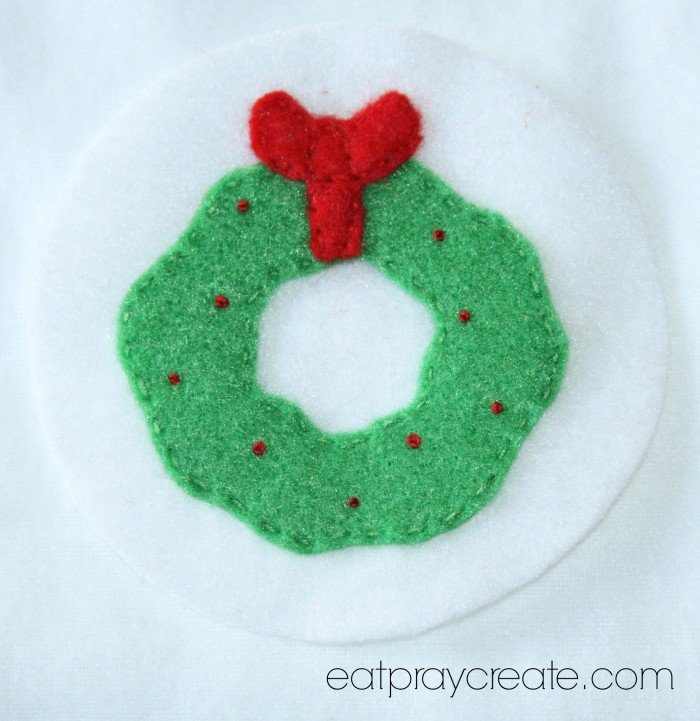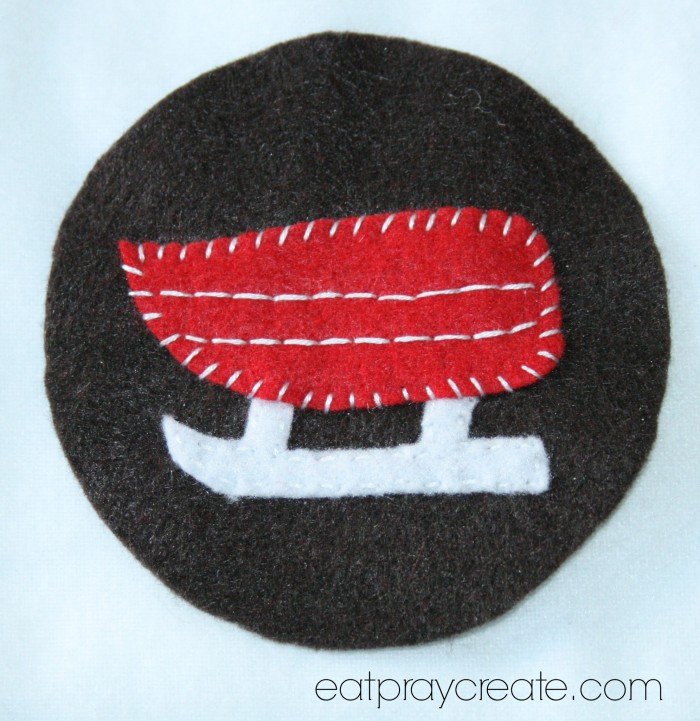 For Part 3 go
HERE
!! We will be attaching our designs (with glue and/or embroidery) and getting them all ready to attach to our tree front!
Go
HERE
to see all the fun linky parties I've linked up to!
The following two tabs change content below.
Hi I'm Taya! A stay-at-home mother to 5 cuties. I love to craft, sew, blog and make fun things. I'm the creator of the 'Eat-Pray-Create' blog and I'm so glad you're here!
Google+