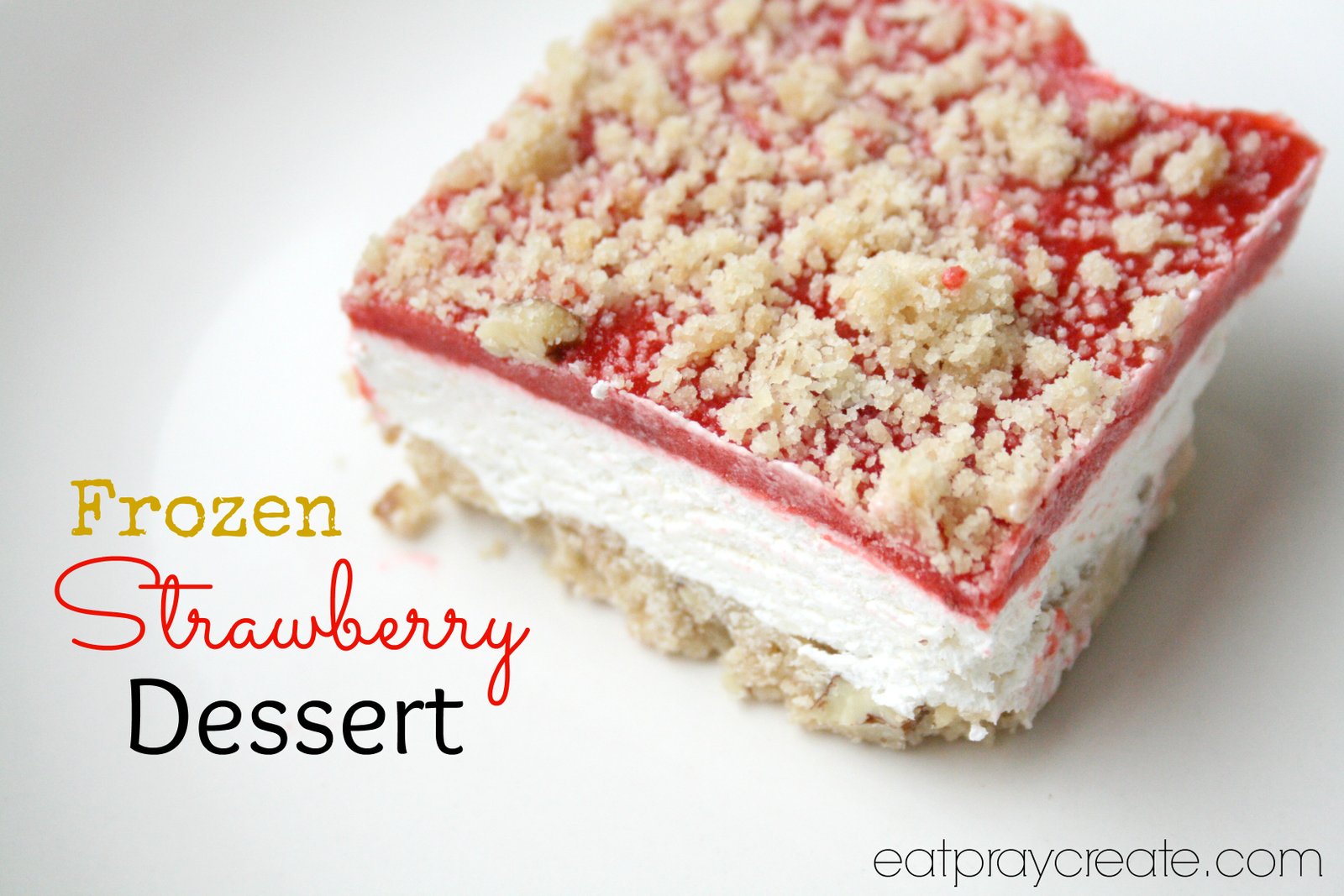 Frozen Strawberry Dessert Recipe
This is one of my favorite Strawberry Desserts! It's my mom's delicious dessert recipe…
Frozen Strawberry Dessert
This recipe is so yummy! With the summer fast approaching this is the perfect recipe to keep on hand. Give it a try and let me know what you think…
Ingredients:
For the Crust-
2 cups Flour
1/2 cup Brown Sugar
1 cup Butter – Softened to room Temperature
1/2 cup Chopped Nuts (I like to use pecans)
For the Middle-
16 oz. tub Cool Whip
3 oz. Cream Cheese
1 cup Powdered Sugar
1 tsp. Vanilla
Topping-
24 oz. tub Sweetened Frozen Strawberries
OR – 3-4 cups Fresh Strawberries, sweetened
Directions:
To make the crust…mix together the butter, brown sugar, and flour. Then stir in chopped nuts.
Press the mixture into the bottom of a 9×13 sprayed pan. Bake @ 350 degrees for 15 minutes, until golden brown.
Remove from oven and let cool. Then crumble using a fork. Take out 1/4 of the mixture and reserve for top. Then press the rest into the bottom of the pan again.
For the middle…blend together softened cream cheese and powdered sugar, then fold in the cool whip. Layer it on top of the crust. I use a spatula to spread it evenly.
For the topping just blend your sweetened strawberries in a blender till smooth. Pour evenly on top of your dessert.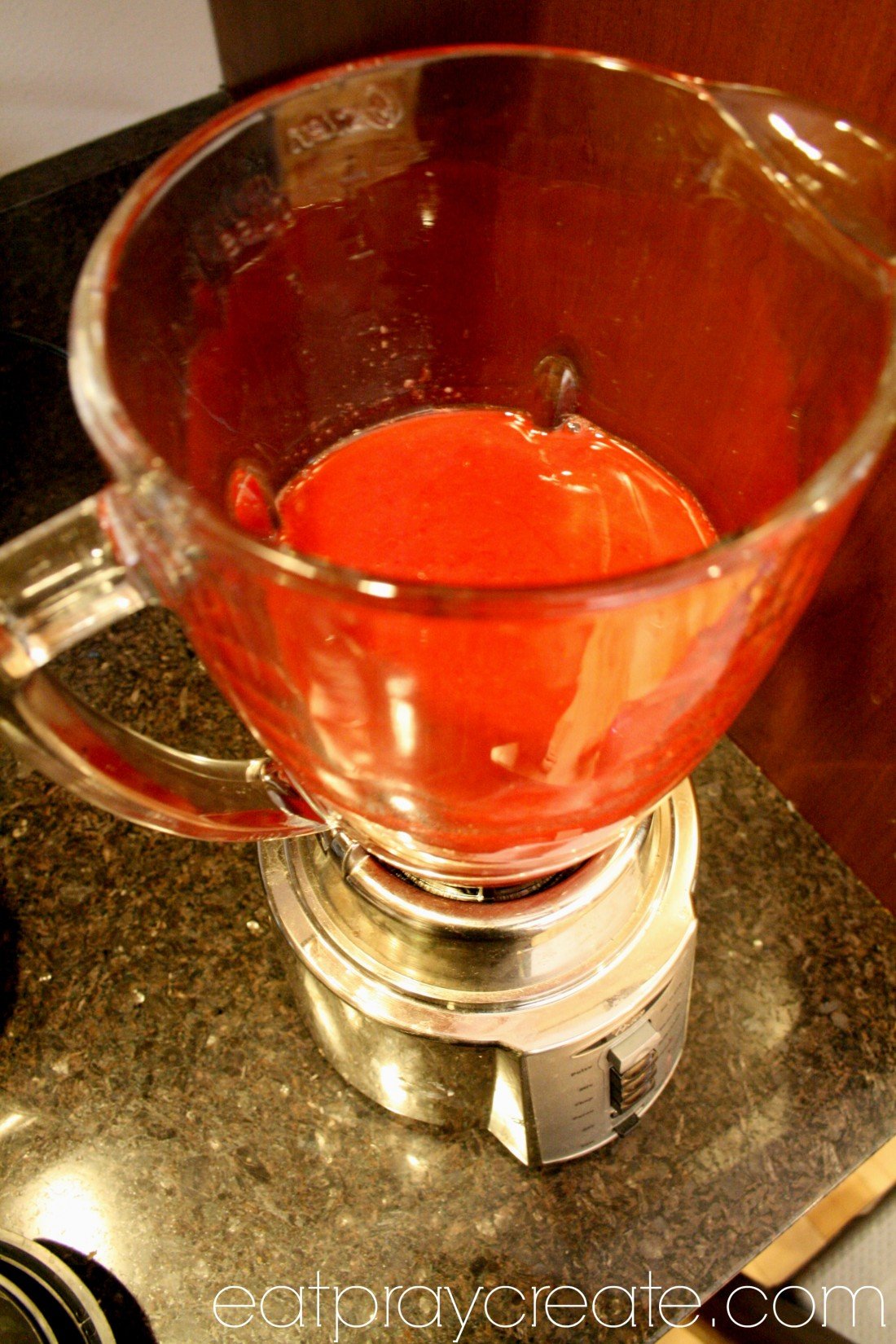 Sprinkle with leftover crust crumbles. Cover and place in the freezer for 4-5 hours (until strawberries are frozen) or overnight.
Cut with a sharp knife and serve.
Enjoy!
Click HERE to see all the fun Linky Parties I've linked up to!
The following two tabs change content below.
Hi I'm Taya! A stay-at-home mother to 5 cuties. I love to craft, sew, blog and make fun things. I'm the creator of the 'Eat-Pray-Create' blog and I'm so glad you're here!
Google+