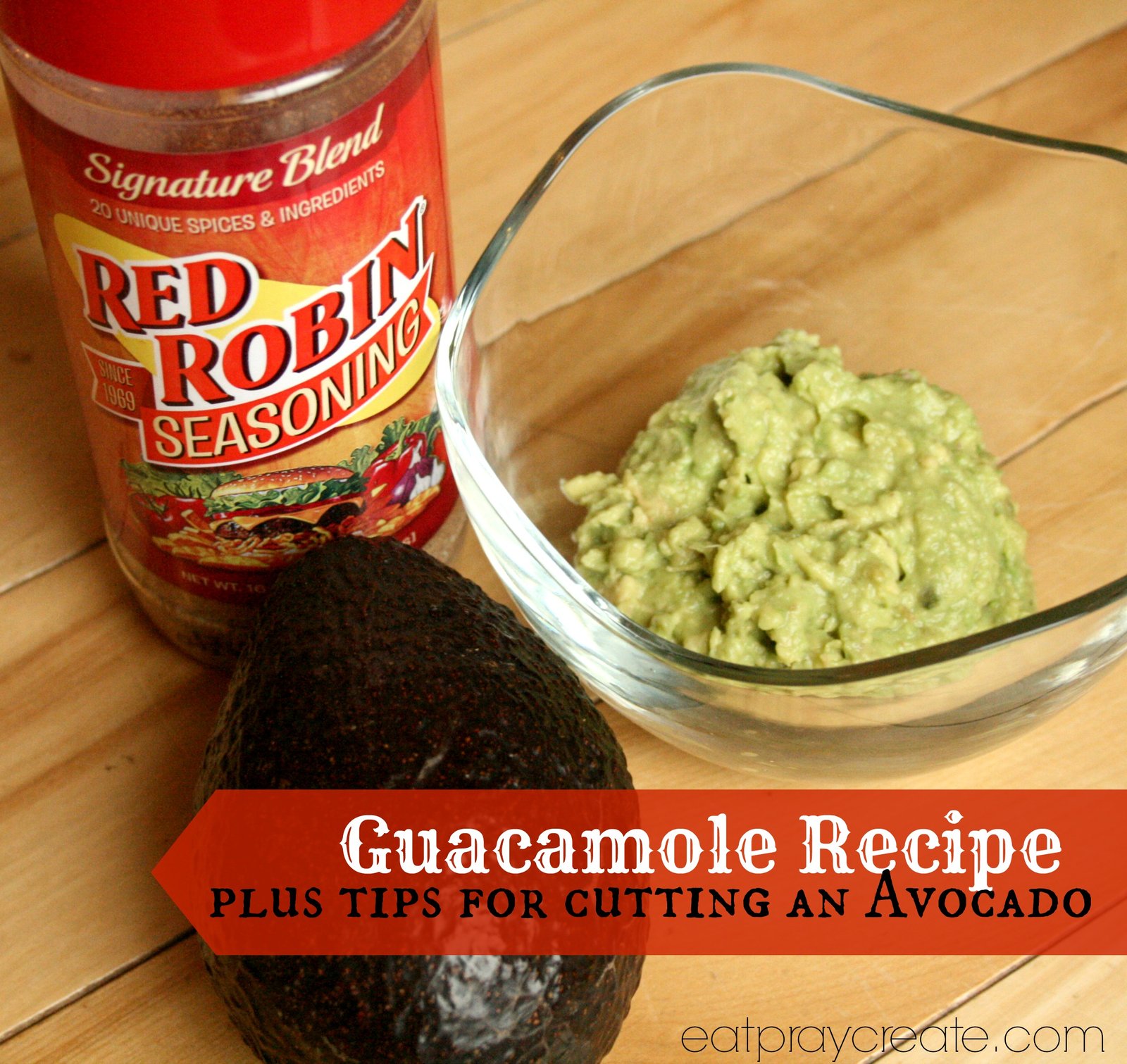 Guacamole Recipe and Tips on How to Cut an Avocado
I love Guacamole with chips! The key to making Guacamole is knowing how to cut an avocado. Today I am going to show you how to cut an avocado quickly and easily and make a simple guacamole dip that everyone will love….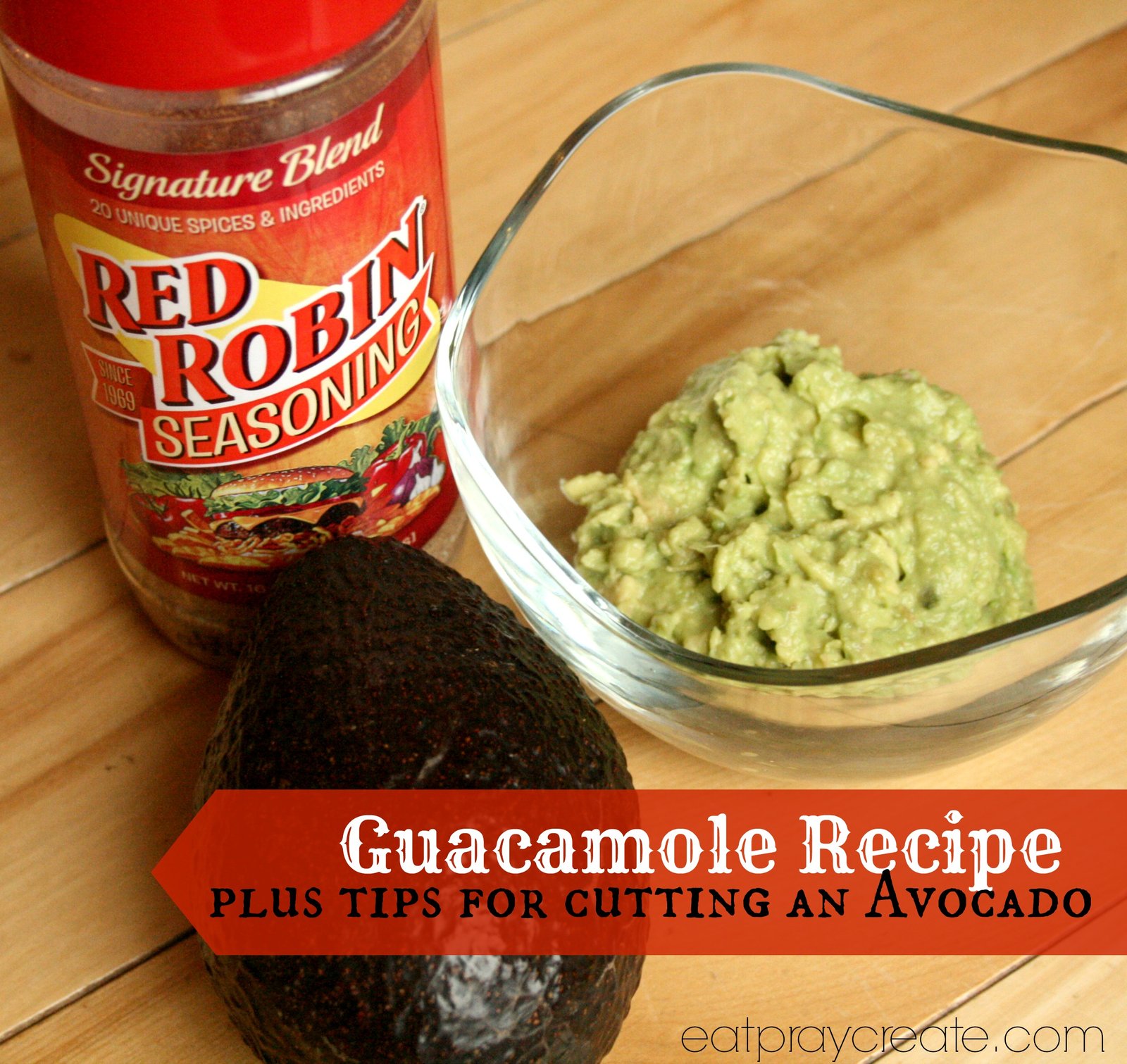 How to cut an Avocado:
First I have to tell you about this awesome tool I use to cut my Avocados. My husband bought it for me for Christmas last year and I love it!! I can make a batch of Guacamole or dice some avacodo slices for a sandwich in no time at all. It does everything you need to cut an avocado; it cuts it in half, it removes the pit, and it slices the avocado right out of the skin. And the best part is it's dishwasher safe! (you can click on the photo to order it from amazon)

There is a great video that show you how it works…you can watch it HERE.
Now if you don't have one of these OXO 3-in-1 Avocado Slicers I have a few tips on How to cut an Avocado easily and safely! (Yes cutting an Avocado can be dangerous, just ask my sweet friend Amy, she had to go to the ER for just that) So here are some tips…
1. NEVER hold the Avocado in your hand while cutting it! First set your Avocado on a cutting board and cut it from the top to the bottom then back up to the top, making sure to push your knife in all the way to the pit.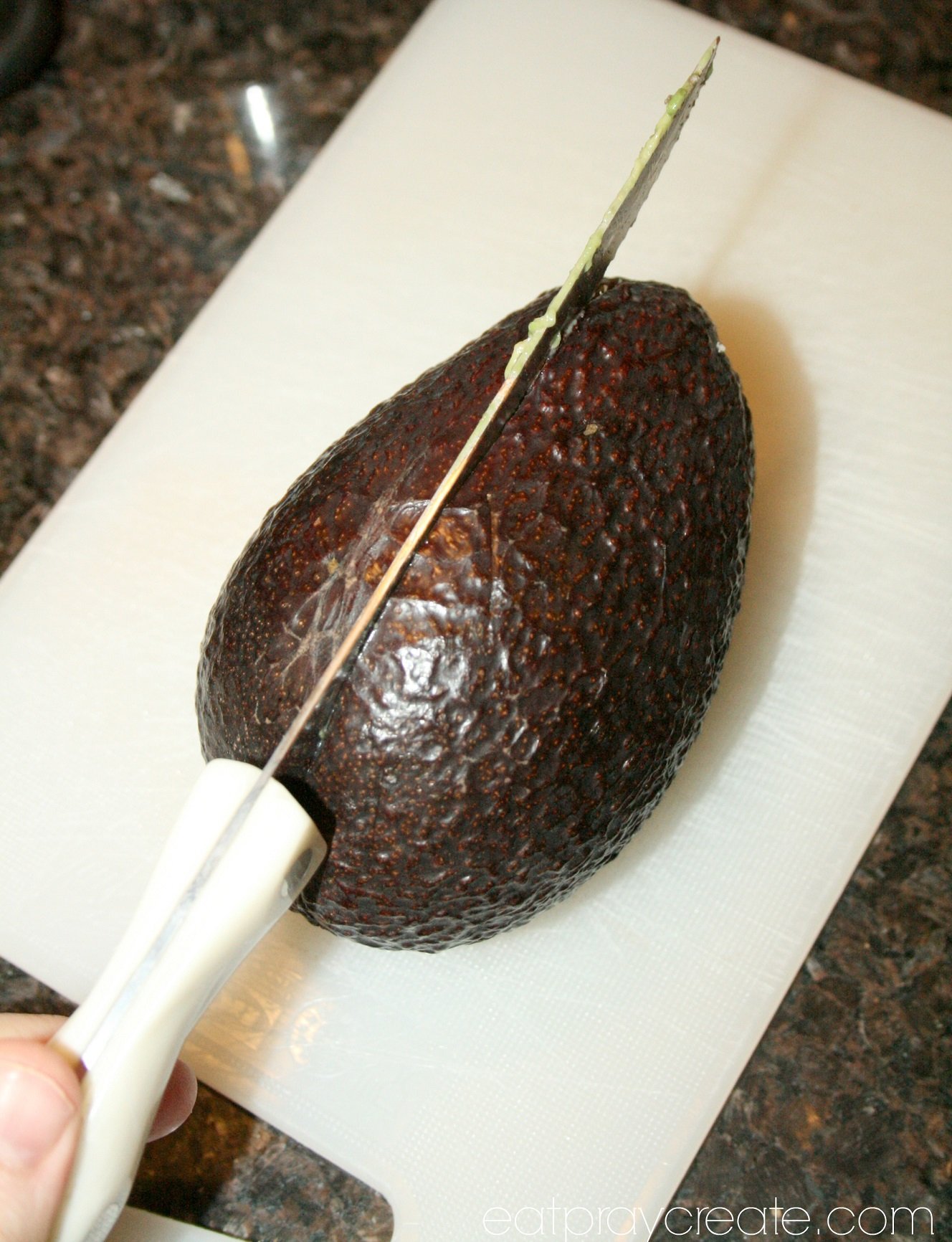 2. Pick up the Avocado and twist the 2 sections apart. The pit will be stuck to one side of the Avocado.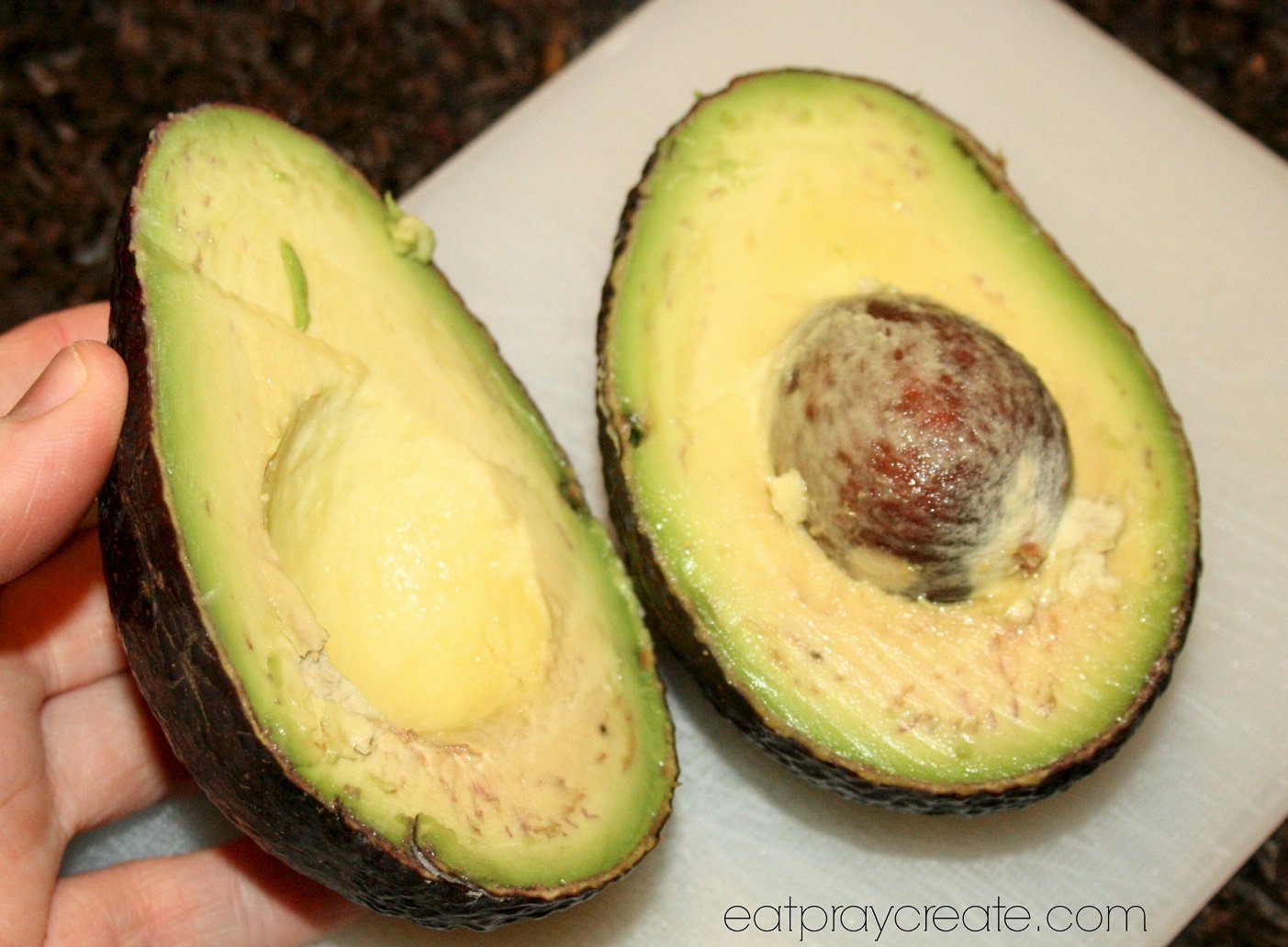 3. Place that side on the cutting board and tap your knife blade into the side of the pit so it sticks, then roll the knife to the side, pulling it and the pit away from the Avocado. The pit should stay attached to your knife and pop out.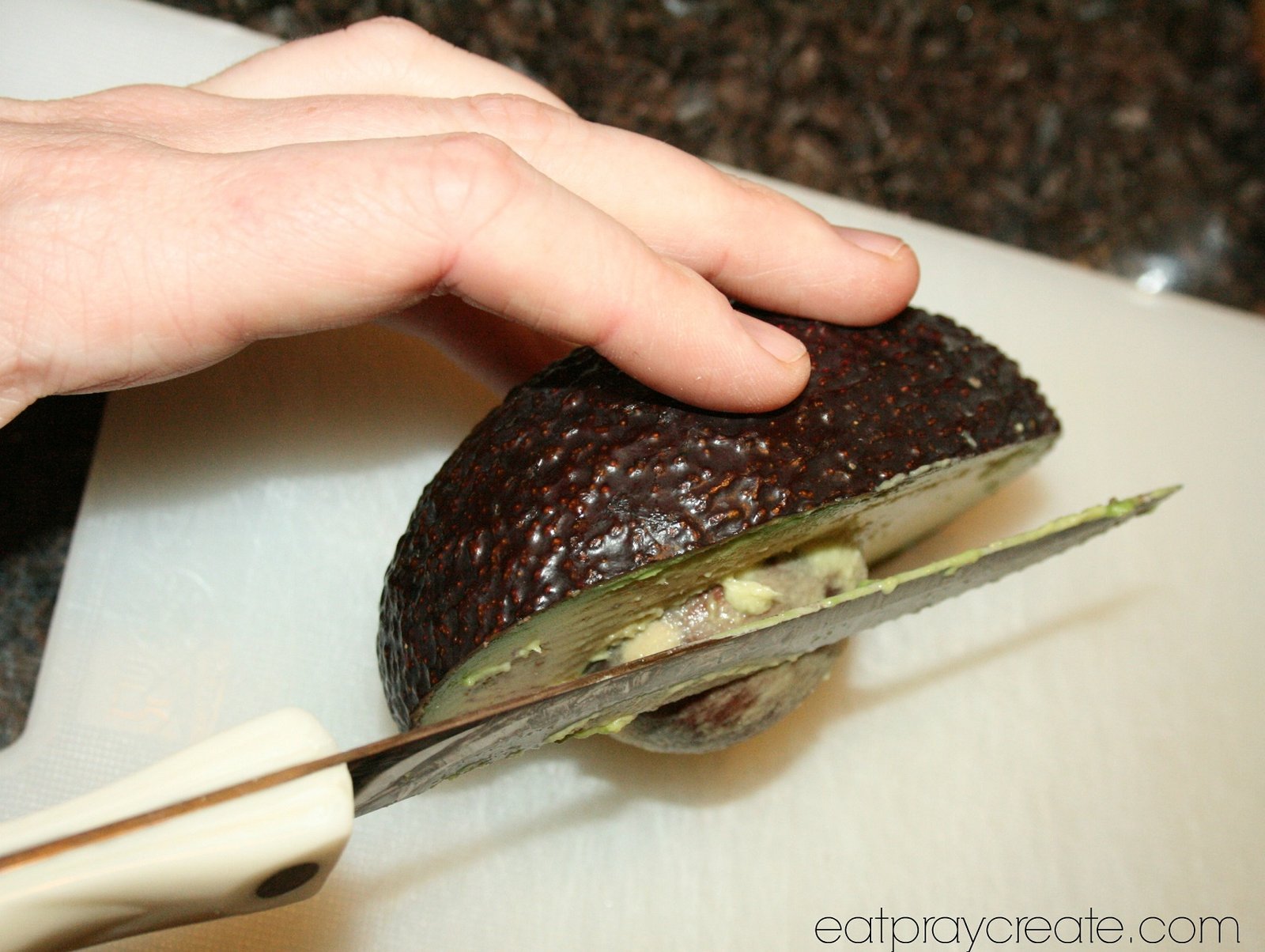 4. Then use your knife to slice the Avocado several times from top to bottom. If you want slices just use a spoon to scoop out the slices at this point, starting at the edges and pushing downward along the inside of the skin. If you are making Guacamole just turn the avocado towards a bowl and squeeze the skin so that all the avocado falls into the bowl. If any remains in the skin just scoop it out with a spoon.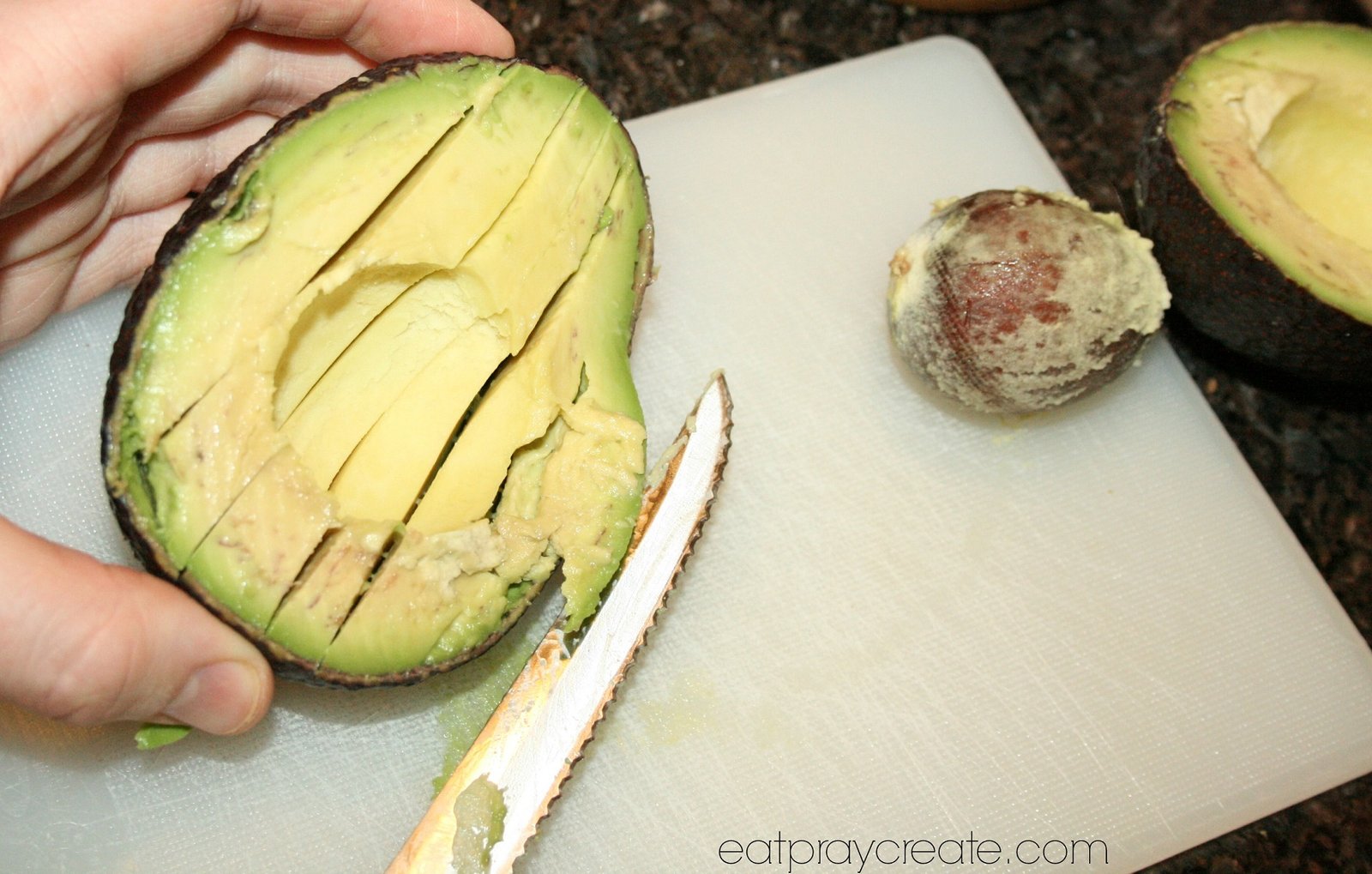 Now lets make some Guacamole!! It's as easy as 1 – 2 – 3…
(I know it doesn't seem like much but I love a simple guacamole recipe and this one is so easy to make and delish too, I hope you enjoy!)
1. Cut your avocado following the steps above. Once you have all the avocado in your bowl mash it up with a fork till its nice and smooth.
2. Add some spices. I love to keep it simple and I LOVE Red Robin's Special Seasoning (It's only about $3 for the whole bottle at Red Robin!) so I just add a little of that to my Guacamole and mix it all up, just do a taste test to make sure you add the right amount to your preferred taste. *you can also add some diced tomatoes, onion, lime juice, garlic, etc.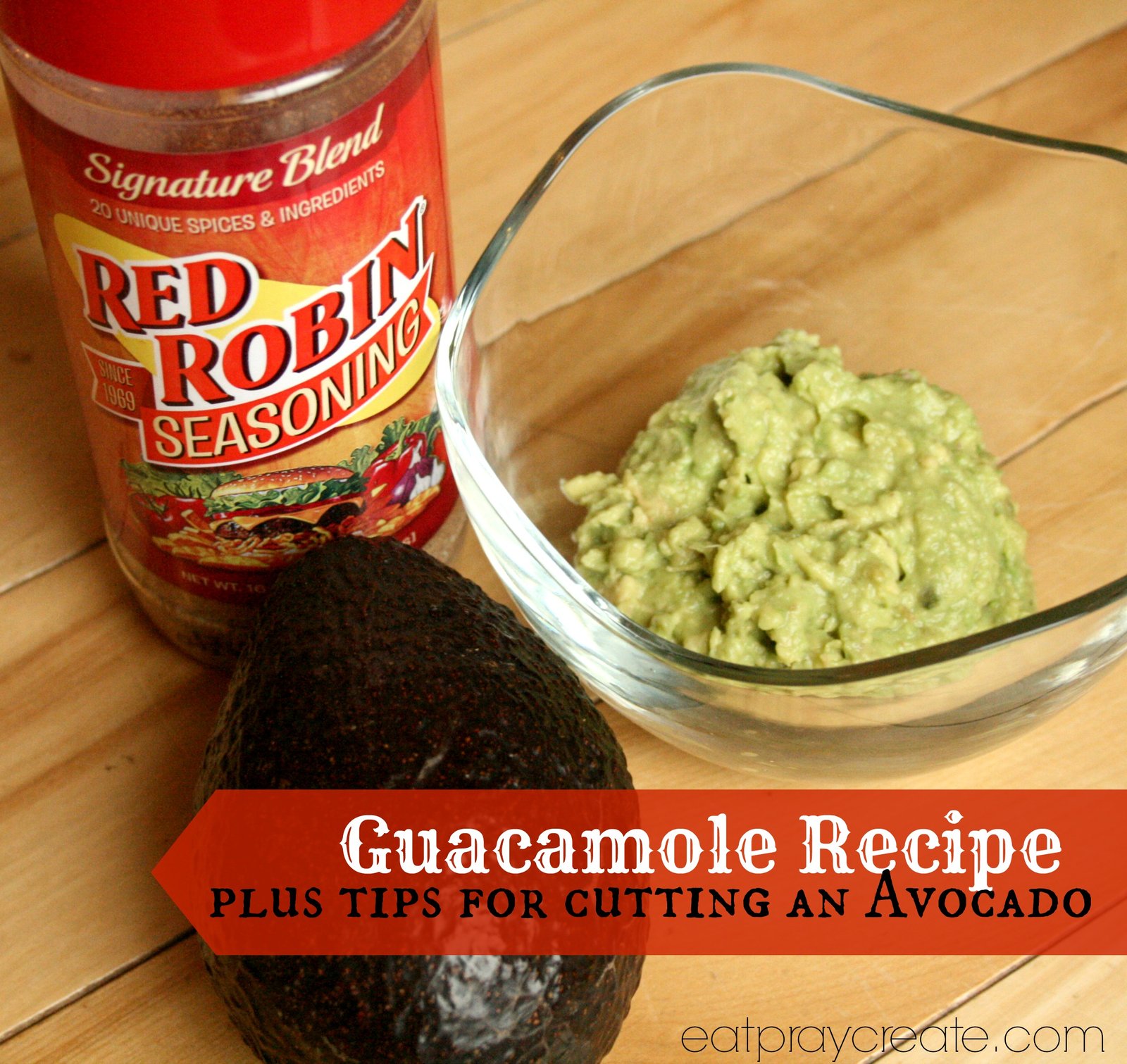 3. Eat with some chips, yum yum! I know it's not really a step, but it's the best part!
So, I am dying to know…How do you make your Guacamole?? Leave a comment, I would love to try some new recipes!
Click HERE to see all the fun Linky Parties I've linked up to:)
The following two tabs change content below.
Hi I'm Taya! A stay-at-home mother to 5 cuties. I love to craft, sew, blog and make fun things. I'm the creator of the 'Eat-Pray-Create' blog and I'm so glad you're here!
Google+